Dear Friends and Supporters,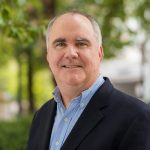 In 2023, PEER marks its 30th anniversary. Our story has been one of remarkable service, hard work, and a steadfast commitment to helping current and former public employees speak the truth, protect science, and safeguard the environment.
To mark this milestone, we are embarking on a year-long celebration and retrospective of our work through videos, webinars, and by sharing past successes in our publications. This retrospective is important to help us share with our growing number of followers the unique role PEER has played in the environmental movement over the past 30 years.
In the coming years, growing environmental crises and continuing attacks on government institutions will require us to recommit to our mission while strengthening our engagement with public employees, community groups, and environmental and public health organizations.
Let us know what you think. Throughout this coming year, we would like to hear from you about how we can improve and expand our work. There's a form below that you can complete to share your thoughts.
Thank you for being part of this journey.
Sincerely,
Tim Whitehouse
Help us celebrate our 30th Anniversary!
Share your story and tell us your hopes for PEER for the next 30 years.