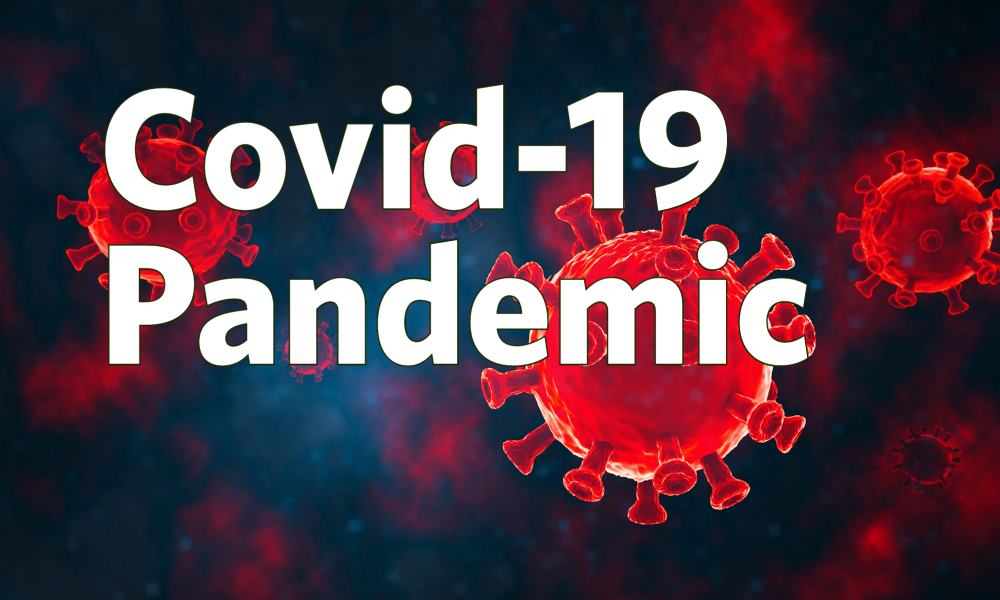 As the United States passes one million mortalities after three years of this horrid pandemic, we must learn lessons to avoid the next one. The most important beginning point is that Covid-19 is a zoonotic disease, that is, originally transmitted to humans via wild animals. Flowing from this are four discrete policy steps to reduce wildlife disease risks that we should take going forward. It's important to recognize that Homo sapiens has inflicted new diseases onto wild animals that are proportionally worse than what bats and other animals have done to us. We need vastly greater resources aimed at stopping future disease losses on both sides of the equation. We need to set the ecological scales right. In fact, ecohealth is just what we need.
Orlando Chronic Sewage Breakdowns Fester  
Spills Risk COVID Exposure Yet No Abatement or Enforcement
BLOG | EPA Creating A "Pandemic of Pollution" Since COVID-19 Crisis
Despite the connection between exposure to air pollution and adverse outcomes from COVID-19, EPA continues to ...
BLOG | Dr. Bright's COVID-19 Cronyism Case Is Tough to Crack
The case of Dr. Rick Bright concerning corruption in federal vaccine development should be Exhibit A for serious ...
Sewage Spills Pose COVID-19 Risks  
Overflows into Drinking Water Sources May Create New Infection Vectors  
Reopened National Parks Must Curb Overcrowding   
Long-Neglected Law Requiring "Carrying Capacities" Should be Dusted Off
EPA COVID-19 Guidance Sows Employee Confusion   
Superfund Inspectors Unsure about PPE and Other Key Health Issues
PEERMail | Losing Our Voices
The Federal response to the COVID-19 pandemic is largely lead by non-scientists in the Offices of Public Affairs ...
PEER During the Pandemic (Updated Apr 10, 2020)
During the pandemic, PEER continues to support government whistleblowers, protect public employees, and represent ...
Losing Our Voice: The Attack on Public Health Science
Politicians are leading our nation's response to the COVID-19 pandemic. Public health experts and scienists, ...
Agencies' Leadership Vacancies Tied to Poor Pandemic Response
Groups Urge Senators to Rein in Trump Constitutional Abuses
Can National Parks Practice Social Distancing?
The still-unfolding pandemic has underlined the public health risks that national parks and refuges pose both to ...
EPA Not on Emergency Footing 
Extraneous Activities Undercut "Primary Mission Essential Function"
National Parks Epitomize Trump COVID Inconsistency
As more than 100 national park units have closed, hundreds more remain open in an uneven handling of COVID-19 by ...
BLOG: Trump's War on Watchdogs
Trump conitnues war on watchdogs in latest firing of Michael Atkinson, the Inspector General for the intelligence ...
BLOG: COVID-19 Power Grab
Buried deep in the $2 trillion coronavirus bill, was a change in the tax code that "could result in $170 billion ...
NRC Stages Swift Sweeping Rollback During Pandemic
Vast Amounts of Rad Waste Slated for Disposal by Unlicensed Operators 
PEERMail | Anti-Science Agenda Getting a Green Light
Failure to address the pandemic lies with Trump and politicians like Mitch McConnell who have a long history ...
BLOG: How Mitch McConnell Gutted the Pandemic Response
While he has been the Senate Republican Leader, Mitch McConnell has led efforts to cut $1.6 trillion in critical ...
PEER Letter to Suspend Action During Coronavirus Crisis
A coalition of more than 90 conservation groups issued a letter to Interior Secretary David Bernhardt urging the ...
BLOG: Self-Dealing, COVID-19 and the Public Trust
U.S. Senators sold millions of dollars in stock after receiving non-public information during Congressional ...