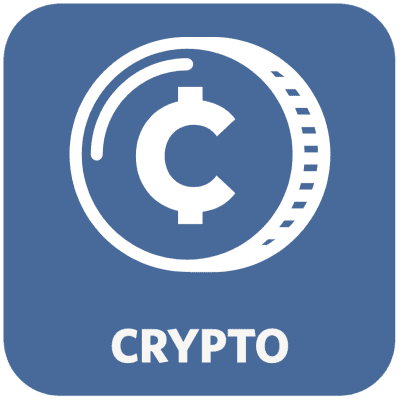 Give Cryptocurrency
By donating cryptocurrency (crypto for short), you can make an important investment in PEER. Giving with crypto is an easy and safe way to make an outsized gift to PEER's work. Simply use the Giving Block platform to send us your gift. Gifts of crypto are automatically sold and deposited to PEER's account, so you can be sure that we are using your investment immediately to protect those that protect our environment.

Donating cryptocurrency is a non-taxable event, meaning you do not owe capital gains tax on the appreciated amount and can deduct it on your taxes. The IRS classifies cryptocurrencies as property, so cryptocurrency donations to 501(c)3 charities receive the same tax treatment as stocks. This makes Bitcoin and other cryptocurrency donations one of the most tax efficient ways to support your favorite cause. If you want to learn more about how donating crypto can lower your taxes, check out thegivingblock.com/faq or talk to a crypto-savvy tax professional.  
Please note that crypto donations made to PEER support the entire mission and will not be designated to a specific campaign or location. Your gift will be used where it is needed most. 
Read more about donating cryptocurrency through Giving Block at thegivingblock.com/faq.
Cryptocurrency FAQ's
For more information about donating cryptocurrency to PEER, contact Helen Jenkins at hjenkins@peer.org or (202) 524-4399.
What is cryptocurrency?
Cryptocurrencies, or crypto, are digital forms of money that can be used to buy goods and services or held onto as a long-term investment (like a stock). They are typically intended to eliminate the need for banks and middlemen because they are "decentralized." This means that no single entity controls the supply of the cryptocurrency. Instead, decentralized cryptocurrencies commonly use a distributed ledger (a "blockchain") managed by a peer-to-peer network that works together to record and validate transactions.
Why is PEER accepting cryptocurrency?
With the growing popularity and acceptance of cryptocurrencies, PEER has decided to allow its supporters the option to give using cryptocurrencies during a two-year test period. In 2021, the average charitable cash donation in the US was $128, by comparison, the average cryptocurrency gift to charity was about $10,455. If the PEER donor community is engaged and interested in giving to PEER via crypto, then we will consider extending that option, but if this strategy does not bear fruit, we will stop accepting crypto-philanthropy after the two-year test.
Does PEER accept all types of cryptocurrencies?
PEER accepts a wide variety of crypto currencies through The Giving Block platform. They are the highly reputable and leading crypto-philanthropy processor in the US. The majority of cryptocurrency donations in the US come from donations of Ethereum (42%). To see the full list of accepted currencies
click here
.
How does PEER process and accept Cryptocurrencies?
PEER has partnered with The Giving Block, the largest crypto philanthropy processor in the US. There are over a thousand nonprofits who operate through The Giving Block including over 60 environmental organizations.
To learn more about the power of crypto philanthropy read The Giving Block's annual report.
Are cryptocurrencies bad for the environment?
You may have heard that crypto mining uses a lot of energy, as miners set up large server farms dedicated to validating transactions posted to the blockchain in order to potentially mine new cryptocurrency tokens as a reward. We understand that this is a concern and are tracking current legislation and changes in production that aim to regulate crypto and reduce its energy footprint.
To learn more about the nuances of the energy use of Bitcoin and other cryptocurrencies below are some helpful articles.