We are working hard to prevent the Trump Administration from weakening our federal agencies and turning them into highly politicized autocracies. Almost every day brings a new challenge.
On April 17th, we called on DOI's Inspector General to investigate the illegal appointment of Acting Deputy Director of Operations David Vela in the National Park Service. This follows our release in March of the report, Bernhardt's Bad Actors that charged then-Acting Secretary Bernhardt with undermining the constitutional advice and consent power of the U.S. Senate. At the time of that report, the DOI had eight improperly designated, quasi-acting officials in charge of most of its major bureaus.
Vela's appointment was made on April 12th by another Park Service Deputy Director who assumed the "authority of the Director" to make the appointment. Under the Park Service's foundational statute, only a Senate-confirmed Director – a position currently vacant at the Park Service – can appoint the Deputy Director of Operations.
Although we expect the current Senate to cower as the President continues to erode that body's Constitutional powers, we will continue to challenge these appointments and keep you posted on what the Inspector General says.
---
Bearing False Witness in Alaska
Alaska Governor Mike Dunleavy is falsely accusing U.S. Fish and Wildlife career employees of actively working to undermine the sale of oil and gas leases in the Arctic National Wildlife Refuge, and in a not so subtle message to President Trump, asking him to take care of it. The Governor's strategy is part of an effort by the oil and gas industry and their allies in government to question the loyalty of those who are working to address environmental issues associated with drilling in ANWR.
---
A Chilling Effect on Climate Science
With climate change happening faster than expected, we have put out an issue paper on how the Trump administration's pro-industry, anti-science agenda has undermined the work of every federal agency that conducts climate science and had a broadly chilling effect on agency personnel. Stay tuned to hear more about our climate work.
---
Heading for a Drinking Water Debacle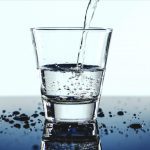 EPA's Administrator Andrew Wheeler says protecting drinking water is his major priority, but the Administration's 2020 budget proposal calls for massive cuts to the programs that keep our drinking water safe. An analysis of the proposed budget cuts to drinking water programs was given to us – it's alarming, and another example how we can trust nothing this Administration says. In the coming weeks, you'll be hearing a lot more from us about how EPA is imperiling the safety of our drinking water.
---
Supporting Law Enforcement in Our State Parks
PEER has submitted comments to the Maine legislature in support of a bill that would require Maine's Bureau of Parks and Lands to train their rangers for law enforcement in state parks and to designate and authorize them to issue summons and make arrests. Park Rangers in Maine with little or no training commonly confront incidents such as domestic disputes, stalking and harassment, use of illegal drugs, drunk and disorderly conduct. Everyone deserves to feel safe at Maine Parks.
---
Eco-Champion Tim Caverly
Check out our newest Eco-Champion, Tim Caverly. As a ranger with the Maine Department of Conservation, Tim fought motorized access and other development jeopardizing the wilderness characteristics of the Allagash Wilderness Waterway. Watch his story in his own words, then check out our other Eco-Champions.