PEER's Voice in Climate Change and Energy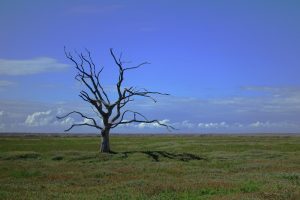 Climate change is an urgent threat that demands decisive government action. PEER works to hold government accountable to ambitious climate goals based on sound science and policy and supports holistic approaches to reducing greenhouse gas emissions and building resiliency in our communities.
Our work supports meaningful climate actions at the federal, state and local level, including efforts to rapidly increase clean energy production, improve energy conservation, preserve nature and biodiversity, decrease our use of toxic chemicals and pesticides, and improve our agricultural practices.
We are also a watchdog for hidden dangers and scams that result from any new climate program. Our efforts to address climate change must occur in the context of transparency, scientific integrity, and the support of meaningful dissent, and there must be systems in place to evaluate the effectiveness of climate and energy programs.
USDA should skip playing the markets and allow for greater public input as it develops its climate programs
read more
NEWS FROM PEER – Climate and Energy
One Minnesota agency corrected its misstep and retracted a bad permit but time will tell if the others follow suit.
read more