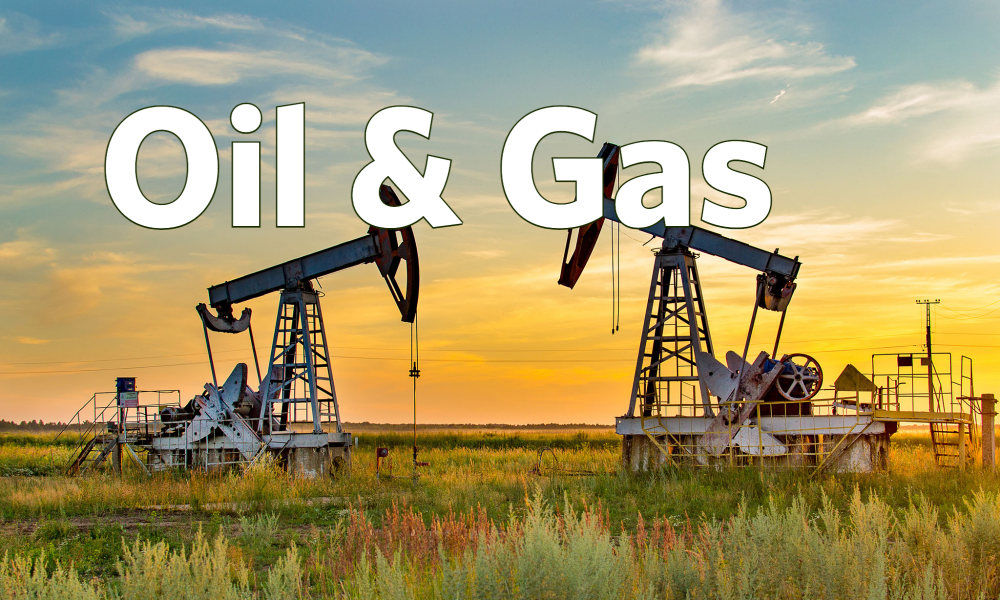 Opening lands and oceans to energy extraction will rapidly accelerate climate change and threaten our very existence. The administration was especially aggressive in opening public lands to oil and gas leasing, even though the law requires that these lands be managed on behalf of all Americans. PEER is working to thwart further plundering of our natural resources at the behest of industry and corporate polluters while ignoring public concerns and local values.
PEERMail | A Gaping Climate Blind Spot
PEER is requesting intervention to jump-start the long-overdue environmental review of the Trans-Alaska Pipeline System.
Trans-Alaska Pipeline: Gaping Climate Blind Spot
No Federal Assessments of Climate Change Impacts Upon or From Pipeline
More Oil and Gas Wells Illegally Permitted in Colorado
Conservation groups petition EPA to step in and protect air quality
COMMENTARY | Suspend your disbelief—Minnesota Permitting Process Self-Corrects
An air pollution permit granted illegally in to a power plant in Minnesota has been suspended pending ...
COMMENTARY | Building Better Climate Solutions
To address climate change we must move faster to clean energy sources, reduce energy consumption, and conserve ...
PEERMail | A Manchin Miracle?
In what's being called a Manchin miracle, a deal was reached to address climate change as part of the recently ...
BLM Oil Exemptions Undercut Sage Grouse Safeguards
More Than 80 Waivers from Just 3 Field Offices Prompt Call for Inquiry and Lawsuit
Minnesotans Demand Environmental Review of Oil-burning Power Plant Proposal
Groups Encourage MN Residents and Landowners to Sign MEPA Petition
BLM Fires Migratory Bird Whistleblower on Second Try
Case Is Early Litmus Test of Whether Hidebound BLM Will Be Reformed
COMMENTARY | Is EPA Playing with Funny Numbers in its Methane Proposal?
The EPA is undervaluing the short term Global Warming Potential of methane gas in its most recent regulation proposal.
Another Gulf Deepwater Disaster Narrowly Averted
Hurricane-Induced Drilling Emergency This Fall Only Now Coming to Light
BLM Moves to Fire Migratory Bird Whistleblower  
Reports on Raptors Dying in Big Wyoming Oil and Gas Project Spiked 
Arctic Refuge Becoming Oil & Gas White Elephant 
Desperate Last-Minute Government Maneuvers Denote Industry Disinterest 
BLOG | BLM Forges Ahead With Nevada Oil and Gas Leasing
Public lands in Nevada are being leased for oil and gas extraction despite little financial benefits to ...
COMMENTARY | Another Roll-Back That the Oil and Gas Industry Hoped You Wouldn't Notice
The Forest Service hopes to pass a new rule making it easier for private companies to drill for oil and gas on ...
PEER Testifies Before Colorado Oil and Gas Commission
Kyla Bennett testified in front of the Colorado Oil and Gas Commission to require a robust analysis of the impacts ...
Op-Ed | Public Lands Are Key to Fighting Climate Change
A new administration must stop address climate change, stop the fossil fuel madness and rapidly work to heal our ...
Comments Submitted to BLM on September 2020 Oil and Gas Lease Sale (PDF)
DESCRIPTION: September 2020 Competitive Oil and Gas Lease Sale, DOI-BLM-UT-0000-2020-0004-EA TO: Leah Waldner, ...
Wheels Coming Off Trump Arctic Refuge Drive
Haste to Roll Out Leasing Approvals Proves to be Their Undoing
Arctic Refuge Drilling Scientific Concerns Suppressed
Memos Outlining Major Environmental and Public Health Information Gaps Buried
Alaska Permanent Fund Weans off Fossil Fuel Companies
Both Portfolio Percentage and Return-on-Investment in Oil & Gas Down Sharply
Rick Steiner: Protecting Alaska's Bounty
As a faculty member of the University of Alaska during the Bush Administration, Rick spoke out about the ...
Trump Hiring Freeze Hamstrings His Own Agenda
Energy and Other Initiatives Require More People in Staff-Starved Agencies
New Safeguards for Fracking Fluid Discharge
Segregation, Tighter Monitoring and Ingredient Disclosures for Wyoming Permits
Shell Arctic Offshore Safety Data Still Under Wraps
Specifics Bolstering President's Assurance Cannot Be Produced Until After Drilling
Suit to Obtain Arctic Offshore Drilling Safety Data
Key Oil Spill Prevention and Response Documents Still Not Released to Public
EPA Fracking Discharge Permits on Indian Lands Appealed
Fracking Fluids Dumped into Stream for Livestock on Wind River Reservation
Exxon Valdez Damages Suit Drags Into 2015 and Perhaps Beyond
Judge Frustrated That Long Overdue Restoration Plan Still Not Near Completion
End Dumping of Fracking Fluids
Rulemaking Petition Urges EPA to Ban Surface Discharge of Fracking Fluids
Refuge Oil & Gas Drilling Regulations on Very Slow Track
After Years, Fish & Wildlife Service Still Unprepared to Propose Specific Safeguards
On Exxon Valdez 25th Anniversary Much Remains Unresolved
Alaska Legislature Takes Up Measure Urging Action on Long-Stalled Damages Claim
Pinelands Commissioners' Energy Holdings Spark Ethics Query
Expedited Conflict Review Sought before Hurried Pipeline Approval Vote This Week
Old Dead Fish Spark Spat Between Government and Oil Giant
Pacific Herring Tissue Samples from 2005 Figure in Ongoing Exxon Valdez Litigation
Exxon Valdez Recovery Remains Stuck in Limbo
Federal Judge "Dismayed" over Slow Pace of Promised Preliminary Work
Don't Drink the Fracking Fluids!
Toxic Well Flowback Pumped for Consumption by Wildlife and Livestock
Fatal Gulf Rig Explosion Still Unresolved Months Later
Black Elk Blast Killed Three; Agency "Cannot Estimate" Investigation Completion
Call to Open up Emergency Shell Arctic Review
Federal Agencies Need to Consult Outside Experts and Residents Not Just Industry
Alaska Dropped Ball on Runaway Shell Vessel
State Focused on Capacity of Towing Vessel to be Towed, Not on Its Ability to Tow
Arctic Offshore Drilling Safety Assurances Sought
Lawsuit to Force Release of Key Spill Prevention and Response Documents
Kafkaesque IG Polar Bear Report at Odds With Facts
Probe Commissioned to Plug Leaks and Root out Dissent on Arctic Offshore Drilling
Brits Decry Reckless Rush to Drill in Arctic Waters
House of Commons Calls for Moratorium Until Stronger Safeguards Are in Place
Interior Ignored Invasive Introduction Into Arctic Waters
Exotic Organisms on Oil Drilling Equipment Excluded from Environmental Reviews
Scant Testing for Arctic Blowout Capping System
Safety Agency Can Produce Only One Page of Notes to Demonstrate Cap Reliability
LAWSUIT FOR RELEASE OF KEY ARCTIC OFFSHORE SAFETY DATA
Testing Results for New Blowout Capping System Sought
National Wildlife Refuges to Regulate Oil and Gas Drilling
Agency Acts on PEER Rulemaking Petition to Curb Damage of Energy Production
Fracking Fluids – the Deeper, the Dirtier
New Study Finds Bottom-of-Barrel Flowback Fluids Much More Contaminated
Exxon Valdez Oil Lingering in Environment, Feds Say
ExxonMobil Seeks to Block Collection of $100 Million Restoration Fund
Fracking Fluids Poison a National Forest
New Study Details Changes in Soil Chemistry and Devastation of Trees and Plants
Call to Regulate Drilling on National Wildlife Refuges
To Avert Damage from Shale Gas Boom, Refuges Urged to Adopt Park Service Rules
Lawsuit to Unravel Varying BP Spill Estimates
Paper Trail Explaining Starkly Different Leak Rate Numbers Yet to Surface
Exxon Valdez Damages Remain Unsettled After 21 Years
Inability to Document Natural Resource Damages May Bedevil BP Spill Payments
Buy MMS Mementos Before It Is Too Late
Auction of MMS Knick-Knacks as Successor Agency Struggles with Its Acronym
BP Bucked Canada's Same Season Relief Well Policy
Citing Its Gulf Expertise, BP Argued Rapid Relief Well Capacity Is Needless Expense
Did Anyone Actually Read BP's Oil Spill Response Plan?
Walruses and Seals, Non-Existent Equipment Lists and Other Fanciful References
Why the Breakup of MMS Won't Work
Interior Itself Part of Problem; Broader Solutions Required
Interior Cooking Books on Alaska Offshore Eco-Analyses
Interior Had Critical GAO Report Weeks before Unveiling Offshore Drilling Plans
NOAA Concerns Brushed Aside in Obama Offshore Drilling Plan
Political Positioning Trumps Promises of Comprehensive Planning
National Park Oil Drilling Rules Slated for Improvement
New Protections Should Be Extended Beyond Oil & Gas to All Mineral Extraction
New Science Rules for Offshore Drilling Send Mixed Message
MMS "Transparency" Mandate Riddled with Welter of Non-Release Categories
NOAA Raises Red Flags on Aggressive Offshore Drilling Plan
Exclusion Zones, Buffers and Oil Spill Protections Would Scale Back Lease Schedule
Don't Expect New Marine Sanctuaries Under Obama
NOAA Chief Says No Plans to Even Begin Considering New Ocean Reserves
Interior Sued to Obtain Oil Royalty Revenue Data
Feds Claim Prices Oil Company Paid for Royalty-In-Kind Oil Are Trade Secrets
Oil and Gas Drilling Labeled Major Threat to Eastern Forests
U.S. Forest Service Flying Blind on Drilling Impacts Yet Still Issues More Permits
Gas Drilling Divides Another National Forest
Damage to Endangered Bat Caves and Toxic Pits Plague Monongahela NF
Forest Service at Sea on Status of Vast Mineral Rights
Wilderness and Experimental Forests in 34 Eastern States Open to Drilling
Drilling and Mining in Store for Two Iconic Southwest Parks
Falling Commodity Prices Brings Brief Reprieve for Petrified Forest and Aztec Ruins
Probe Demanded Into Shutdown of BP Alaska Oil Spill Case
Senior EPA Agent Charges Criminal Investigation Truncated and Fines Slashed
Industry Lawyers Directed Baca Wildlife Refuge Drilling Study
Concerns of Refuge Scientists Overridden by Interior, Justice Officials
Revolving Door Woes Mount at Federal Minerals Agency
Following Guilty Plea MMS Director Warns Workers to Expect More Shoes to Drop
Shell's Revolving Door Swings U.S. Arctic Drilling Program
Oil Company Grabs Top Agency Managers to Push What They Used to Regulate
U.S. Trusting Oil Companies to Safeguard Arctic Wildlife
Industry Permit Plans Not Subjected to Required Peer-Review or Monitoring
U.S. OFFSHORE LEASING PREMISED ON FUTURE OF CHEAP OIL
Planning Assumes $30 a Barrel Oil to Minimize Potential Environmental Impacts
Bowhead Whale Imperiled by Arctic Drilling Plans
Scientific Warnings on Oil Spills and Seismic Noise Disregarded to Speed Lease Sales
Arctic Ocean Oil Reviews Soft-Pedaled Exxon Valdez
Oil Spill Dangers to Wildlife Minimized to Keep Lease Sales on Schedule
Leaked E-Mails May Sink Arctic Offshore Lease Sales
Officials Scramble to Suppress Scientific Dissent over Bush Arctic Oil Initiative
INVASIVE SPECIES THREAT FROM ARCTIC OFFSHORE DRILLING IGNORED
Interior Purged Scientific Concerns about Introduction of Exotics in Arctic Waters
INTERIOR STIFLES POLAR BEAR PROTECTIONS FROM ARCTIC DRILLING
Listing Delay Blocks Safeguards Urged by Scientists Contrary to Agency Testimony
INTERIOR WITHHOLDING KEY DOCUMENTS ON ARCTIC DRILLING
Shell Plans for LNG and Tanker Traffic in Chukchi Sea Barred from Lease Review
The Immaculate Scandal: Big Cypress Oil Scammers Go Scot-Free
After Three Years, Interior Inspector General Finds No One Responsible