Bureau of Land Management
Forges Ahead with Nevada Oil and Gas
Leasing
Little
Financial B
enefits 
to Government 
but
 Big Losses to the Public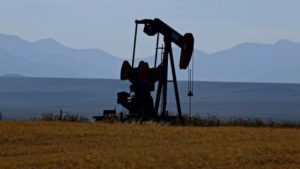 Speculative oil and gas leasing continues across the west despite low oil prices and the fact that many oil companies are in financial distress. PEER is tracking oil and gas leases in Colorado, Utah, and, more recently, Nevada. The Bureau of Land Management posted the results of the Nevada, September 8 lease sale. A total of 15,4454 acres of public lands were leased to speculators. Notably, most of this land, that is 68%, was leased for just $2 per acre. The leases were sold for the minimum bid. That means that 10,459 acres of Nevada public lands were leased for less than the cost of one Prius.   
This most recent sale is consistent with the shocking trend. In the 12 lease sales in Nevada during the Trump administration, 72% of the parcels sold for the minimum bid of $2 per acre. However, much of the country, like PEER, believes that the public land is far more valuable when left free from drill pads and access roads.  
PEER, and people like you, see open land as a necessary resource for wildlife, threatened and endangered species and its habitat. This space is a priority for the public to use historic trails, enjoy scenic vistas, allow indigenous tribes access to cultural resources, and enable biking, hiking, rafting, hunting and the many forms of outdoor recreation that are made possible when these lands are left free from oil and gas exploration projects.  
So why is the land being leased at such low prices? 
The Trump Administration is pushing its the extraction agenda onto each agency without considering whether it is fiscally prudent or environmentally responsible. New directives under the Trump Administration in 2018 encouraged BLM to expedite lease offerings. A parcel now moves from the 'expression of interest' by a speculator to sale within just six months. This has led to a glut of public land up for bid, with minimal environmental assessment beforehand. In fact, many of the BLM District Offices do not even prepare an Environmental Assessment of the parcels anymore. Instead, they rely on the cursory, and arguably illegal, Determination of NEPA Adequacy. The result of inexpensive prices coupled with less regulation leads to massive land buy-ups 
This raises another question; will these lands ever be developed by extraction interests or will they just sit idle? According to Mike Visher, administrator of the Nevada Division of Minerals, as quoted in Bobby Magill's most recent Bloomberg article, oil is difficult to produce in Nevada when oil prices are low, and many of the producers operating in the state have shut down their wells following the price crash early this year. Visher said that it's generally considered unprofitable to produce oil in Nevada when prices are below $70 per barrel. As of September 15, the price per barrel is about $40. So yes, we can all breathe a sigh of relief, for now, knowing that this land will not be developed until prices begin to rise. 
If you want to dig into the issues surrounding noncompetitive leasing, The Center for American Progress did a very thorough report last year. They found that the number of noncompetitive leases has risen dramatically under the Trump Administration. In fact, numbers doubled from 2017-18. There is a lot of activity in Nevada in particular, which stands out given its low mineral potential. The authors also found that leases sold at this minimal level do not result in a big revenue source for BLM. They found that over a decade, only 0.1% of lease revenue came from noncompetitive leases because they're so rarely in production. Fiscally, the current policy does not make sense. 
The public needs leasing reform on both Bureau of Land Management and Forest Service Lands. We all continue to pay the price of oil and gas development in increased pollution, destroyed habitats and cultural resources, and reduced opportunities for outdoor recreation. Until we have an administration that is willing to do the work to reform the process, we should end fossil fuel leasing on all public lands.   
Check out other issues facing the Bureau of Land Management in our new campaign Beyond 2020. We look at how to bring the BLM into a healthier, more sustainable next decade. 
---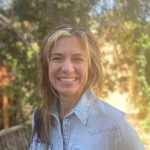 Chandra Rosenthal is the Director of PEER's Rocky Mountain Office located in Denver, CO.