There are many ways to support PEER's mission to protect public employees who protect our environment. Explore all the ways you can make a difference.
When you donate appreciated securities, like stocks or mutual funds in support of our mission, you can reduce or even eliminate federal capital gains taxes on the transfer.
Qualified Charitable Distribution from IRA
Make a Qualified Charitable Distribution from your IRA. This is an easy way to make a long-term impact and save significantly on income taxes.
A donor advised fund (DAF), which is like a charitable savings account, gives you the flexibility to recommend how much and how often gifts are granted to PEER and other qualified charities.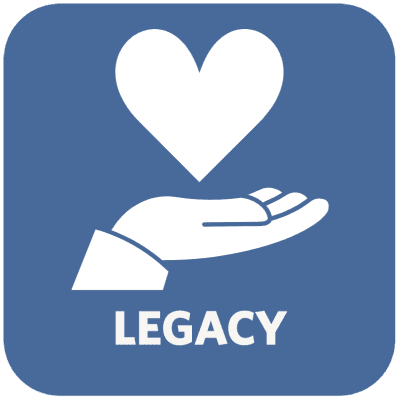 Legacy Gifts
A legacy gift, such as a bequest, is one of the most impactful ways you can support PEER's critical efforts beyond your lifetime.
Donating cryptocurrency to PEER is safe and easy. You can make an important investment in PEER using any tokens currently accepted on the Gemini Exchange.
As a federal employee, you can give to PEER annually through the Combined Federal Campaign (CFC). Simply select charity #12057 when making your pledge or follow the link below. 
Give while you shop! Follow the link to select PEER as your preferred charity when you shop using Amazon Smile.
Created and sold by the Jim Morris Environmental T-Shirt Company, these comfy t-shirts highlight the majestic but endangered North Atlantic Right Whale. $10 from every shirt goes directly to PEER.
This information is not intended as legal or tax advice.
Consult a qualified advisor for details pertaining to your particular situation before making a charitable gift.