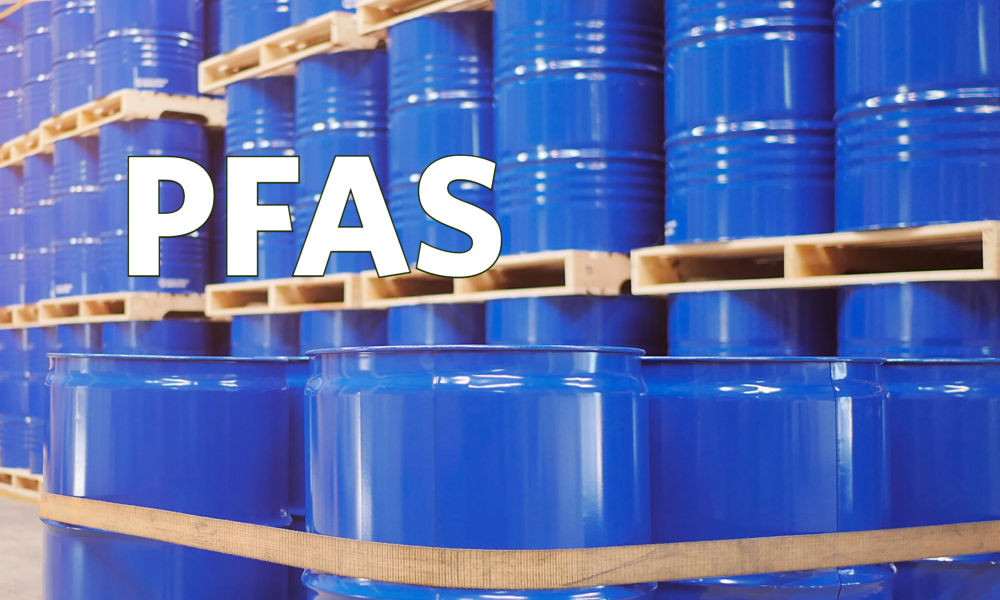 PFAS Waste Generation and Disposal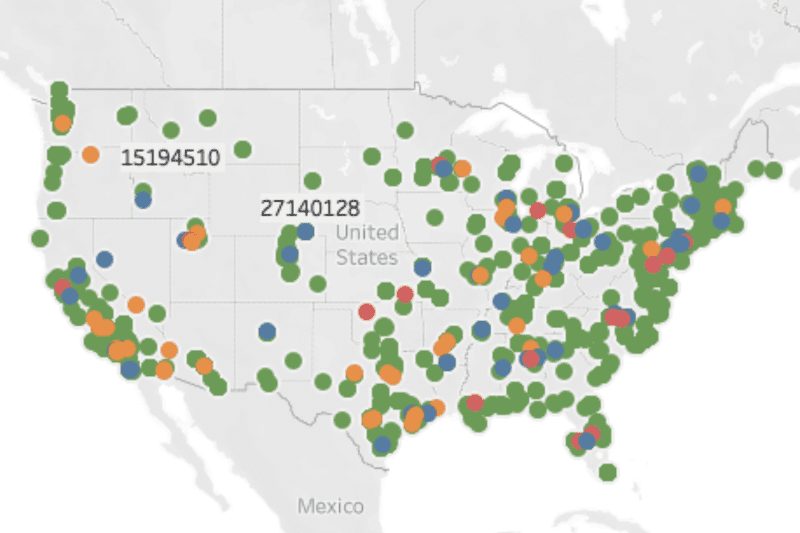 January 2022 – Through a Freedom of Information Act request, PEER received data from EPA on PFAS transfers identified in hazardous waste e-manifests and state waste code searches. This data and the map PEER produced has information on the generation, storage, and disposal of almost 14 million kilograms of waste contaminated with PFAS between July 2018 and August 2021.
Over 120,000 Facilities "May Be Handling" PFAS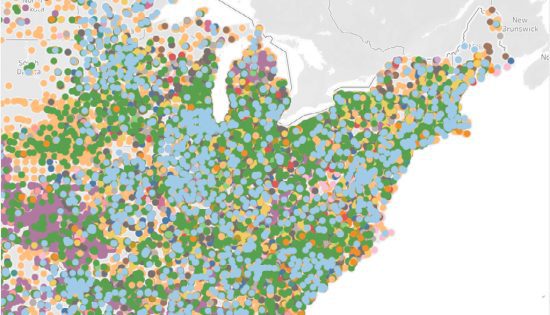 October 2021 – After several Freedom of Information Act requests and a lawsuit, PEER received an EPA data set with information on some 120,000 industrial facilities that "may be handling" PFAS – with that information, we produced our own map of these facilities.
Forever Chemicals Everywhere
PEER works to protect public health and wildlife from per- and polyfluoroalkyl substances (PFAS) contamination. Unfortunately, the absence of enforceable federal health and environmental standards for PFAS poses a significant and growing threat to our health, water, and soil. A key cause for concern is that these so-called "forever chemicals" do not break down in the environment, many of which are toxic, and some bio-accumulate in the food chain — and in us.
PFAS are used as fire retardants and repellents; in consumer products, such as furniture, take-out containers, and non-stick cookware; and have many other applications. Human exposure to PFAS is associated with cancer, birth defects, developmental damage to infants, and impaired functioning of the liver, kidneys, and immune system.
Yet, an estimated 200 million Americans are drinking water contaminated with PFAS, and PFAS have also been found in grocery store meats, milk, seafood, bottled water, as well as in wild fish and game. Studies have also found PFAS in the bloodstream of 99% of Americans.
Although the U.S. Environmental Protection Agency (EPA) knows of about 12,039 types of PFAS, it has failed to set a legal limit for PFAS in drinking water, clean up existing PFAS pollution, reduce ongoing releases of PFAS, and ban PFAS from everyday products. The only action taken has been to issue a non-enforceable health advisory, even though there are more than 2,854 known contaminated sites. This number will surely grow as more communities begin testing.
PEER is urging EPA to regulate PFAS as a class of chemicals and to classify waste contaminated with PFAS as a hazardous waste under the Resource Conservation and Recovery Act (RCRA), so that it can be more safely managed during generation, transportation, and disposal. In addition, PEER continues to expose how EPA violates its own scientific integrity norms and guidance in approving PFAS chemicals for use. We also work vigorously to release to the public information on PFAS that EPA tries to keep hidden from the public.
PFAS in Fluorinated Containers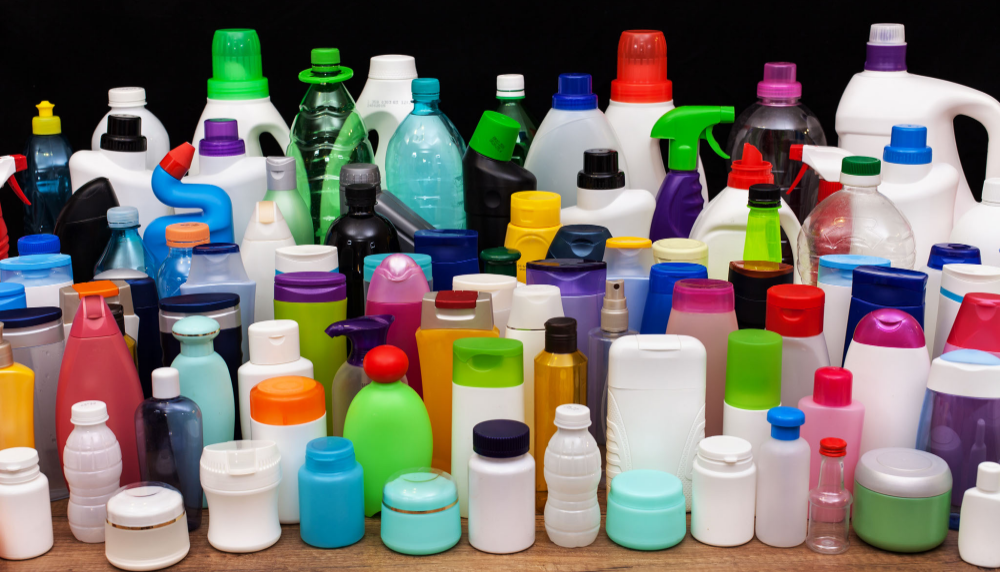 To address the growing threat of PFAS from fluorinated containers, we are asking the EPA to –
Immediately and fully inform the public of the scope and severity of PFAS contamination of plastic containers fluorinated by Inhance, the specific PFAS involved, and the health threat to workers and consumers from these containers.
Describe how the Agency plans to protect the public from this threat under the Toxic Substances Control Act (TSCA); and
Make publicly available all relevant information and documentation in its possession about the fluorination activities of Inhance and their contribution to PFAS exposure and risk.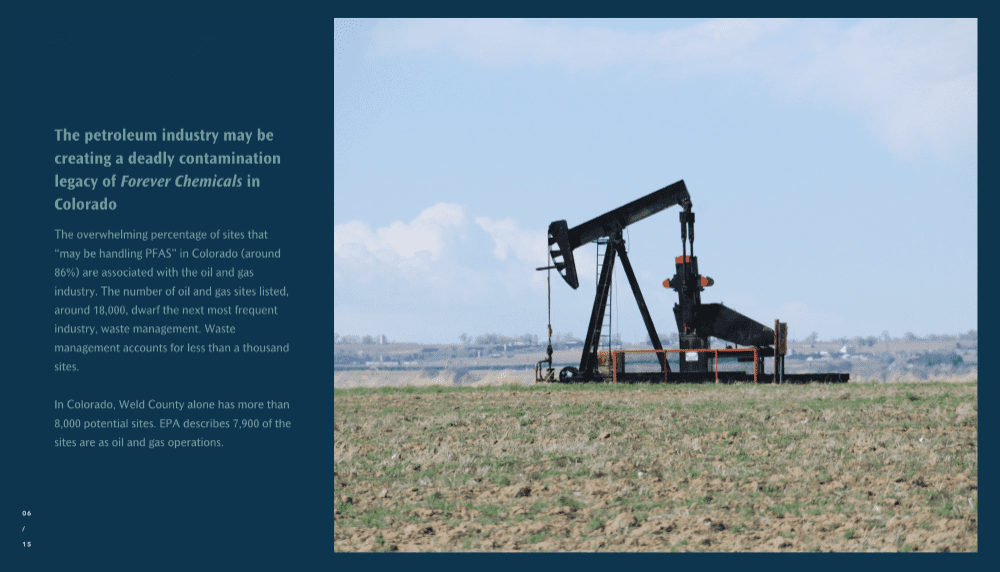 Toxic Chemicals in Your Backyard
Environmental Protection Agency Data: Does it Point to Colorado as the PFAS Capital of the U.S.?
EPA Must Remove PFAS from Plastic Containers
New Analysis Demonstrates Health Risks to Millions of Americans Using Plastic Containers
STATEMENT | DOJ Falls Short on Protecting the Public from Unsafe Exposure to PFAS Chemicals
In their request for a declaratory judgement against Inhance, the DOJ failed to seek an injunction to stop ...
COMMENTARY | EPA's Whack-a-Mole "Forever Chemicals" Posture Is an Intolerable Failure
The agency must treat PFAS as a class of chemicals regulated in the same manner as the European Union and other ...
High Levels of Dangerous 'Forever Chemicals' Found in California's Most-Used Insecticide
40% of Tested Agricultural Pesticide Products Contain PFAS
COMMENTARY | Don't Let Plastics Overtake the Earth
We are recommitting ourselves to finding ways to rapidly reduce our dependence on plastics and their impact on the ...
EPA Needs a Transparent Public Process for Inhance PFAS SNUNS
Unclear comment and review deadlines, heavy redactions, and disorganized files are blocking meaningful comments on ...
PFAS Fluorinated Container Citizens' Suit Dismissed Without Prejudice
Groups Plan Intervention in EPA Lawsuit Against Inhance Technologies
Organizations Push to Get PFAS out of Plastic Containers
EPA must ban fluorination process that creates PFAS in plastics
COMMENTARY | The EPA is Hiding Behind Industry Secrets
This Sunshine Week, we discuss the use of "Confidential Business Information" to hide health and safety ...
STATEMENT | EPA's Action on PFAS in Drinking Water
EPA's chemical-by-chemical approach leaves the public unprotected from the vast majority of toxic but unregulated PFAS.
Scientific Basis for EPA's Definition of PFAS Still Missing
Europe and Canada Embrace Inclusive PFAS Definitions While U.S. Dithers
PEERMail | Jumping the Gun in East Palestine
The explosion of a train carrying toxic chemicals in East Palestine, Ohio, reminds us of the government's ...
COMMENTARY | EPA Asks for Comment on PFAS Data It Won't Release
EPA is asking the public to comment on fluorination of plastics but keeping important materials, including health ...
Groups Call on EPA to Ban Plastic Fluorination that Creates PFAS
EPA Must Release Withheld Health and Safety Studies
Off-the-Charts PFAS in Maryland Biosolid Fertilizers
Call for Montgomery County Ban on Biosolids to Stem Water Contamination
PFAS in Plastic Containers Should Not Be Confidential
Groups Urge EPA to Inform the Public of the Presence of Unsafe PFAS in Fluorinated Containers
PEERMail | We Are Suing to Prevent Further PFAS Contamination
Handling or using fluorinated containers could be a significant pathway for unsafe human exposure to PFOA and other PFAS.
Tens of Millions of Plastic Containers Treated with Fluorine Gas Leach Toxic PFAS Chemicals into Art and Cleaning Supplies, Food, and Other Household Products
Nonprofit Organizations File Suit Against Inhance Technologies to Stop Violations of U.S. EPA Regulations
COMMENTARY | The Hidden Dangers of Biosolids
Biosolids are often marketed as "all-natural" but we don't think about the pollutants that are transferred to ...
Substantial PFAS Contamination Found in Pesticides in Colorado
Threat to Food Chain Justifies Colorado Ban of All Pesticides Containing PFAS