Celebrating 30 Years of PEER
Our story has been one of remarkable service, hard work, and a steadfast commitment to helping current and former public employees speak the truth, protect science, and safeguard the environment. Join the Celebration and Learn More»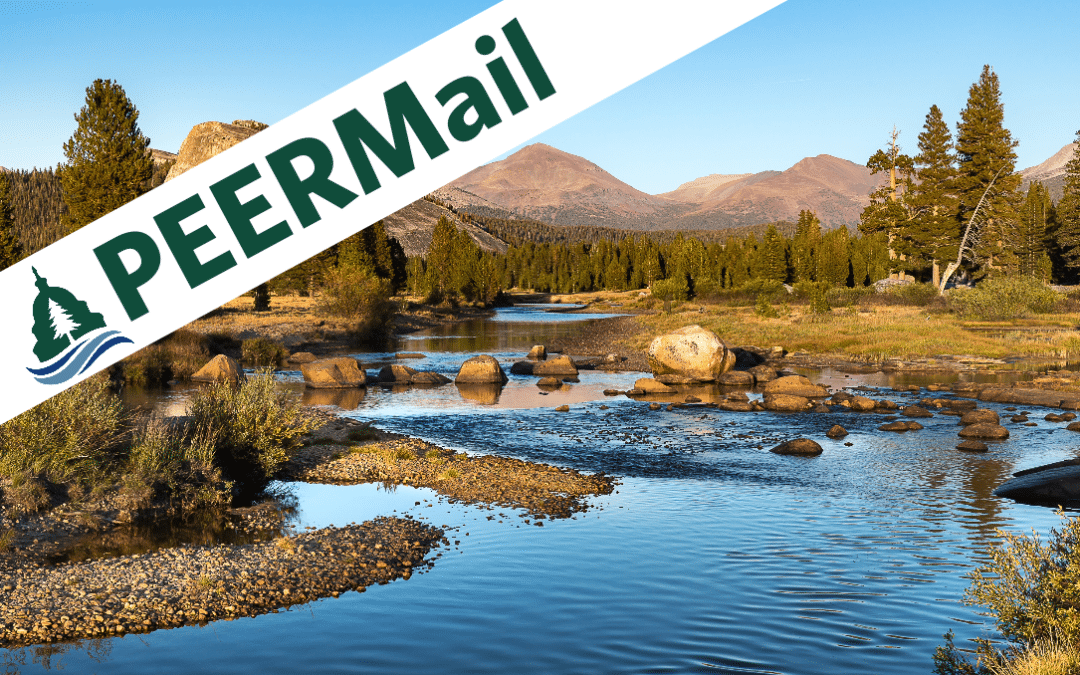 PEER relies on donations to make up over a quarter of our revenue and we were blown away by the generosity of PEER supporters this summer.
read more
EVENT | Empower 30
Join us for an evening cocktail reception to celebrate PEER's 30th anniversary.
Rising Attrition, Growing Dissatisfaction, and Glacial Leadership Response
read more
A new lawsuit accuses the Bureau of Land Management of often failing to do required environmental reviews of grazing permits in Colorado and other western...
read more
A lawsuit accuses the Bureau of Land Management (BLM) of failing to perform required grazing permit reviews across the West, with the worst lapses occurring...
read more
Florida Today recently reported on the under-punishment of pollution in Florida. It pointed to findings reported by the Public Employees for Environmental Responsibility (PEER) that,...
read more
San Francisco taxpayers and ratepayers are footing the bill in the fight against tougher sewage controls on its oceanside outlets since 2019.
read more
Minnesota DNR failed to protect the natural resources they have been entrusted to manage, allowing logging to supersede habitat and wildlife.
read more
This head-in-the-sand approach to destructive livestock grazing has to stop.
read more
CONFIDENTIALITY
All communications with PEER are strictly confidential.
LEARN MORE »
ANONYMOUS ACTIVISM
As a service organization assisting federal, state & local public employees, PEER allows public servants to work as "anonymous activists" so that agencies must confront the message, rather than the messenger.
LEARN MORE »
DONATE
Your donation to PEER strengthens our ability to defend whistleblowers pro bono, enforce environmental laws, safeguard public lands, and combat the political manipulation of science.