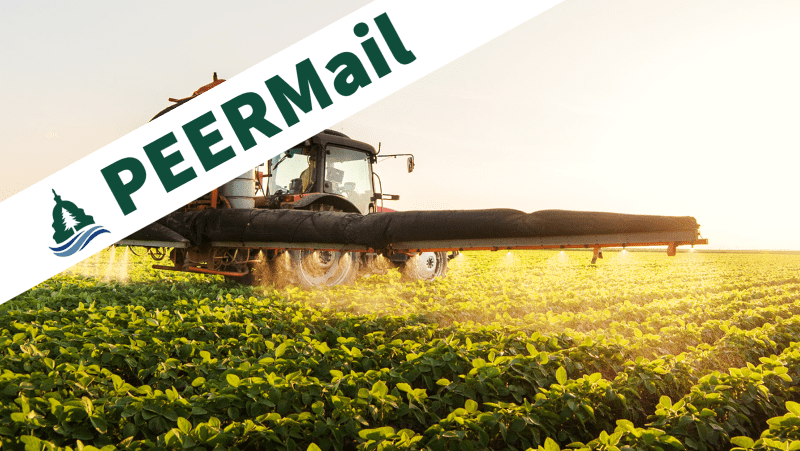 PEER is urgently asking the U.S. Environmental Protection Agency to ban the use of PFAS in pesticides
read more
PETITION | Protect the North Atlantic Right Whales from Extinction
Judge Finds Retaliation for Dangerous Biosafety Breakdown Reports
read more
The moves come 30 years after Glacier's General Management Plan called for air tours to cease over the park. It took a lawsuit filed by...
read more
Artificial turf is made with several layers including plastic grass blades, plastic backing that holds the blades in place and infill that weighs down the...
read more
Jeff Ruch, Pacific Director for PEER (Public Employees for Environmental Responsibility) worked for over a decade as a committee staff attorney with the California State...
read more
Third party review will help prevent future scientific scandals at the U.S. Geological Survey by providing a safe channel for USGS scientists to report problems without fear of reprisal.
read more
USDA should skip playing the markets and allow for greater public input as it develops its climate programs
read more
The path to serenity in the skies above all national parks is no longer subject to the demands of commercial tourism but the work is far from over.
read more
CONFIDENTIALITY
All communications with PEER are strictly confidential.
LEARN MORE »
ANONYMOUS ACTIVISM
As a service organization assisting federal, state & local public employees, PEER allows public servants to work as "anonymous activists" so that agencies must confront the message, rather than the messenger.
LEARN MORE »
DONATE
Your donation to PEER strengthens our ability to defend whistleblowers pro bono, enforce environmental laws, safeguard public lands, and combat the political manipulation of science.