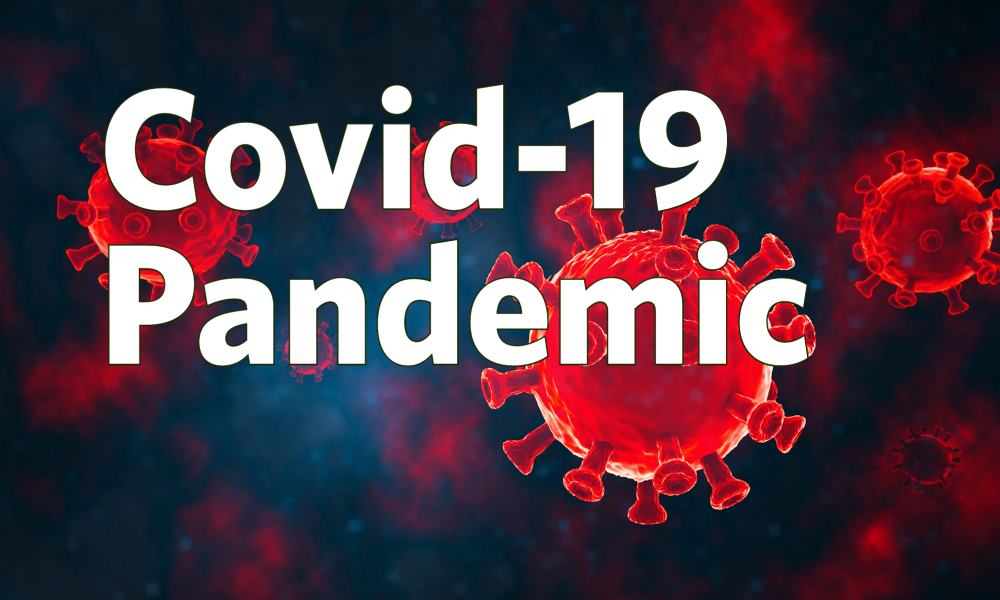 As the United States passes one million mortalities after three years of this horrid pandemic, we must learn lessons to avoid the next one. The most important beginning point is that Covid-19 is a zoonotic disease, that is, originally transmitted to humans via wild animals. Flowing from this are four discrete policy steps to reduce wildlife disease risks that we should take going forward. It's important to recognize that Homo sapiens has inflicted new diseases onto wild animals that are proportionally worse than what bats and other animals have done to us. We need vastly greater resources aimed at stopping future disease losses on both sides of the equation. We need to set the ecological scales right. In fact, ecohealth is just what we need.
COMMENTARY | Trump Vs. Biden: Federal Governance
A comparison of the Trump Administration and the first two years of the Biden Administration on their Good ...
COMMENTARY | Preventing Future Zoonotic Pandemics
Four policy steps to reduce zoonotic disease risks and prevent future pandemics that stem from human interaction ...
Federal Wildlife Disease Labs in Dangerous Shape
Biosafety Breaches Risk Zoonotic Outbreaks and Hinder COVID Research  
BLOG | Social Distancing to Curb COVID-19 and Park Overcrowding
Biden Executive Order on COVID-19 protocols on federal property puts the National Park Service under a direct ...
Statement | In Praise of COVID Whistleblower Rebekah Jones
Rebekah Jones exposed wrongdoing and abuse of power in Florida during the COVID pandemic to save lives and make ...
BLOG | COVID-19, Yellowstone, and the Company that puts the American Public at Risk
Winter snow guides in Yellowstone protest pandemic response in managed Yellowstone National Park, six guides were ...
BLOG | Schedule F: America's Toxic Politics is Killing Us
Giving political appointees the ability to easily hire and fire civil servants in policy positions put the ...
BLOG | When Government is Run By A Gilded Few, Essential Workers Pay the Price
With the White House still pushing to "reopen" at all costs, essential workers will continue to pay the highest ...
Op-Ed | Should We Stop Spraying for Mosquitoes During the Pandemic?
Should we be using pesticides when spraying for mosquitoes that may compromise someone's respiratory system during ...
NYC Schools Lack Ventilation to Stop COVID Spread  
Teachers File Complaint Charging Unsafe Conditions in Re-Opened Schools 
BLOG | COVID-19 Pressure on FDA and CDC Accelerate as Election Nears
White House pressuring the FDA and CDC to ignore science and stick to political messaging on the COVID-19 pandemic
Graduate Student COVID Unrest at Texas A&M 
Partying Undergrads Shun Masks and Risk Super-Spreader Events 
BLOG | Don't Mention COVID-19 at NOAA
NOAA has informed its employees to avoid mentions of COVID-19 in publicly available documents as the ...
BLOG | The Decimation of the Public Sector Workforce
Not passing the HEROES Act will have devastating consequences to the economy, state governments and the public ...
PEERMail | Wrong Approach to Reopening
Federal agencies are under White House pressure to "reopen" by bringing federal workers back to their ...
COMMENTARY | National Forests and COVID-19. What's Happening?
National Forests receive less attention than parks during COVID-19, but overcrowding, lack of resources, and risk ...
EPA Failing CDC Criteria for Re-Opening Offices
No Regional Office Meets "Gating Criteria" or Ensures CDC Safeguards  
EPA Halts Re-Opening New England Office
Data Shows Infections Still Exceed CDC "Gating Criteria" for Phase One
National Parks Irresponsible Refusal to Enforce Distancing
Disney World Will Embrace Public Health Measures NPS Eschews
PEERMail | 100,000 and Counting – A Grim Milestone
As we pass a grim mortality milestone for the COVID-19 pandemic, this immense death toll highlights the ...