Whistleblowers Deserve Protection
PEER has a long history of working with environmental, natural resource, and public health whistleblowers. We help public employees make informed decisions about how to protect their rights and their careers while revealing government wrong-doing and abuses.  
PEER also works with clients on more effective and less costly alternatives to whistleblowing, because it is important to keep conscientious people inside public service. However, if your efforts to protect the environment have gotten you into trouble, we will use whistleblower and other laws to defend you in administrative or court proceedings. 
Whistleblowers are an important line of defense against corruption and abuse by governments. We have spent over 25 years protecting the work of public servants and holding governments accountable. All of our services are pro bono, or without cost to you. 
The Whistleblower Protection Act (WPA)
The Whistleblower Protection Act (WPA) protects federal employees who make disclosures which the employee reasonably believes evidence (does not have to actually be true):
Any violation of any law, rule, or regulation;
Gross mismanagement, a gross waste of funds, an abuse of authority; or
A substantial and specific danger to public health or safety.
As long as the disclosure is not prohibited by law (for example, laws prohibiting the disclosure of critical infrastructure information) or required by executive order to be kept secret (i.e. classified).[5 U.S.C. Sec. 2302(b)(8)]
In addition, the Whistleblower Protection Enhancement Act, enacted in made claims of retaliation for any of the following subject to the same procedures and burdens of proof as whistleblower claims… Read More>>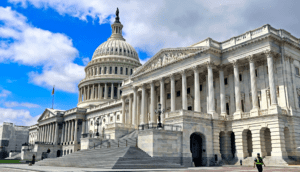 In order to ensure that the Whistleblower Protection Improvement Act stands a chance of becoming law, voters must keep their Senators accountable. Read More »
Academic Freedom Complaint Filed with University at Albany Senate
read more
Whistleblower Appreciation Day This year, National Whistleblower Day is on July 30th. We mark this day to recognize the important contributions whistleblowers make in safeguarding public health and the environment, supporting good governance, and strengthening our...
read more