Is EPA Playing with Funny Numbers in its Methane Proposal?
EPA's much-anticipated methane regulations have arrived. President Biden had called on the agency to regulate this super-potent greenhouse gas soon after taking office. On Tuesday, EPA answered with a 577-page proposal to regulate methane and other gases emitted by the oil and natural gas industries.
"The proposed rule would reduce 41 million tons of methane emissions from 2023 to 2035," the agency announced in a press release. EPA further explained that this amount of methane's climate impact was "the equivalent of 920 million metric tons of carbon dioxide."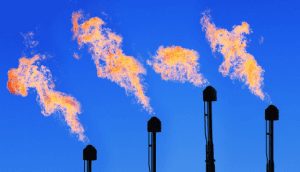 That figure might sound impressive. But there's a problem with how EPA calculated it – and, possibly, with how it prepared the rest of its proposed regulations. The agency is still assigning methane the wrong global warming potential.
A pollutant's global warming potential (GWP) indicates its warming effect relative to carbon dioxide over a certain amount of time. EPA's proposed regulations repeatedly cite a 100-year GWP of 25 for methane. In other words, the EPA considers one ton of methane to warm the planet as much as 25 tons of carbon dioxide over 100 years. This value is the same that EPA currently uses for both the fossil fuel industry and landfills, and roughly aligns with other estimates.
But it doesn't align with GWPs that reflect methane's warming potential over 20 years, rather than 100. EPA acknowledges on its website that methane's 20-year GWP is 84 to 87 times that of carbon dioxide.
In this current rulemaking process. EPA's decision to not use a 20-year GWP could spell serious trouble for the climate. The latest research suggests that climate "tipping points," – such as irreversible melting of the Antarctic ice sheet, thawing of the Siberian permafrost, and dieback of the Amazon rainforest – are due to happen in decades, not centuries.
EPA's proposed methane regulations could help stave off those tipping points. But if they're calibrated to methane's long-term warming effect, rather than its much more serious short-term warming effect, the rules might not be tough enough for the task.
Some observers have already seen this possibility. EPA acknowledged that while it was crafting this rule, "stakeholders called on the EPA to use the 20-year GWP for methane, instead of the 100-year value the agency uses." The agency says that it continues to use the 100-year GWP "in accordance with the practice of the EPA [Greenhouse Gas Initiative], the EPA [Greenhouse Gas Reporting Program], and international reporting standards under the UN Framework Convention on Climate Change."
EPA has more explaining to do. It needs to specify a) whether a switch to a 20-year GWP was considered during this rule-making process, b) if so, why it was rejected, and c) why methane regulations based on a 100-year GWP are still adequate, given the urgency of the climate crisis. PEER plans to follow EPA actions in the upcoming rule-making process closely. We will make sure that EPA properly accounts for the global warming potential of methane, and regulates it accordingly.
---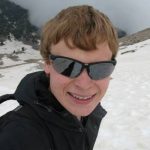 Patrick Reilly is a 2L student at Georgetown University Law Center working at PEER as a legal extern. Prior to law school, Patrick worked as a newspaper reporter in Montana and earned his undergraduate degree in History from the University of Chicago.