EPA Needs to Change Methane Rules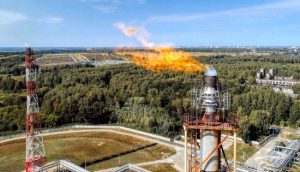 The Biden administration moved climate-change regulation forward late last week. On Thursday, the Environmental Protection Agency finalized a rule to phase out hydrofluorocarbons (HFCs), a class of greenhouse gases far more potent than carbon dioxide.
The announcement comes after a bipartisan push to ban HFCs. Congress passed, and former President Trump signed, the 2020 law that began this rule-making process. President Biden called for international action to ban the chemicals in an executive order he issued a week after taking office.  
However, EPA still needs to act on another super-potent greenhouse gas: methane. President Biden targeted this gas, a by-product of oil and gas production, in another early executive order. He instructed the EPA Administrator to propose "comprehensive performance and emission guidelines for methane…by September 2021."
With one week left in September, we are still waiting to see those rules. New methane regulations are vital, and there's a key detail they have to get right in that rule: methane's global warming potential.
A pollutant's global warming potential (GWP) indicates its warming effect relative to carbon dioxide. This value informs how the U.S. Environmental Protection Agency regulates a given pollutant. For methane, the EPA currently uses a GWP much lower than that indicated by the latest research.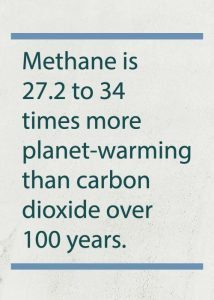 Since 2009, NASA and IPCC scientists have given methane a 100-year GWP between 27.2 and 34 – that is, 27.2 to 34 times more planet-warming than carbon dioxide over 100 years. Meanwhile, the 100-year GWP cited by methane regulations for the fossil fuel industry and landfills is 25. The most recent IPCC report to cite this figure was in 2007.  
Recent studies have not only produced higher GWPs; they have also used a different timeframe. The EPA value reflects methane's warming potential over 100 years. The NASA and IPCC studies instead measured it over a 20-year period and found it to be between 80 and 105 times more potent than carbon dioxide. Yet the fossil fuel industry and landfills are governed by New Source Performance Standards set in 2016, which were, in turn, informed by the 100-year GWP of 25. 
The latest scientific research suggests that a GWP based on a 20-year timeframe is better suited for policy-making. Several climate "tipping points" either have been triggered or will be in a matter of decades, not centuries. The most recent IPCC report indicates a "high" probability of methane release from permafrost thaw in the 21st century. Other scientists have recently found evidence that other tipping points, such as irreversible melting of the Antarctic ice sheets or dieback of the Amazon rain forest, are either fast approaching or already under way. 
This situation demands regulating pollutants based on their short-term impact. But so far, the EPA has declined to do so. On its website, the agency does acknowledge the existence of a 20-year GWP, but claims to still use the 100-year GWP in its rulemaking for the sake of "consistency with the national emissions presented in the Inventory [of U.S. Greenhouse Gas Emissions and Sinks]." 
Climate change is moving too fast for the EPA to keep gauging methane's impact a century in the future. With its HFC rule finalized, the EPA now needs to update its rules for methane – and ground those rules in the 20-year outlook that the latest science demands.  
---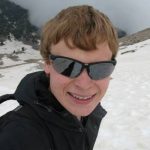 Patrick Reilly is a 2L student at Georgetown University Law Center working at PEER as a legal extern. Prior to law school, Patrick worked as a newspaper reporter in Montana and earned his undergraduate degree in History from the University of Chicago.