Biden's Approach to Climate Disruption: What Will It Mean for Federal Agencies?
President Biden has called for a "whole of government" approach (WGA) to addressing climate disruption. How would this approach help bend down our nation's carbon emissions trajectory? What might it mean for environmental and non-environmental federal agencies over the next four years? How should civil service staff prepare for their roles in implementing this approach, even during this transitional period before all relevant political appointees are seated?
Some answers to these questions can be gleaned from recommendations by the Climate 21 Project, a group composed of 150 former government officials and other climate experts. Given their composition and connections to the incoming Administration, their recommendations are likely to be considered seriously by it (e.g. Brenda Mallory, who is on the Climate 21 Steering Committee, is also Biden's nominee to head the Council on Environmental Quality). See The Climate21 Project.
The Climate 21 Project does not offer a detailed policy agenda. Rather, its memos contain recommendations that can help the President hit the ground running and build the capacity of his administration to tackle the climate crisis quickly with the existing tools. Many recommendations focus on climate policy staffing, administrative procedures, vertical and horizontal coordination, public communication, and accountability. Other recommendations are more topical.
The Climate 21 Project developed recommendations for eleven federal agencies (C21_Summary.pdf): Executive Office of the President/CEQ, Office of Management and Budget. Environmental Protection Agency, Department of the Interior, Department of Energy, Department of Agriculture, Department of Transportation, Department of State, Department of Justice, National Oceanic and Atmospheric Administration, and Department of the Treasury.
Several non-environmental but climate-relevant agencies are not included among Climate 21's recommendations. For example, the Defense Department is relevant because:
It is responsible for about 75% of the federal government's energy consumption;
Multiple navy bases and other military installations are vulnerable to sea level rise and other climate impacts;
Its procurement budget is large enough to influence markets for clean energy technologies; and
The international security risks posed by climate change are growing (e.g. competition for control of the Arctic sea lanes and climate-induced political instability and migration).
Other agencies likely to participate in a WGA (to climate change mitigation and/or adaptation) include Labor, Homeland Security, Commerce, Housing and Urban Development, Health and Human Services as well as various independent agencies like the Federal Energy Regulatory Commission.
Cross-cutting issues
Aside from its implications for individual agencies, Biden's WGA faces several cross-cutting opportunities and constraints in its implementation:
Competing Domestic Priorities – The Biden Administration will face time pressures, limited bandwidth, and finite political capital to address the pandemic, economic devastation, racial justice, and climate disruption. This suggests a possible advantage of a coordinated whole-of-government approach, which would intentionally seek to identify opportunities for integrating climate into other priorities.
International Obligations – The Biden Administration has pledged that the U.S. will re-enter the Paris Agreement. This will require the U.S. to revisit its previous emission reductions, and report quantified progress to the UN body. The GHG-reducing impacts from relevant federal programs and policies will need to be monitored and reported. Many nations besides the U.S. have fallen behind on their GHG reduction pledges, but the U.S. will have to make up for the last four years in bending down its GHG trajectory.
Congressional politics – With Democrats controlling narrow majorities in the House and Senate (at least for the next two years), the Biden Administration can potentially move climate policy initiatives beyond existing statutory authorities (i.e. executive orders and federal procurement). Still, major climate legislation will require 60 votes in the Senate to close debate. Given the politicization of the issue, ambitious initiatives such as the "Green New Deal" or a strong carbon tax are uncertain to gain sufficient bipartisan support.
Policy menu – WGA allows the Biden Administration to try a wide range of policy tools to control GHG emissions, including market-based incentives, regulations, and/or public investment. A national carbon tax may not get passed in the near term. However, carbon pricing could be applied across the federal government by incorporating a dollar value for carbon into decision processes for all federal procurement and infrastructure investments.
Judiciary – The current composition of the Supreme Court increases the likelihood of constitutional challenges to climate regulation, especially via executive orders. There are various climate cases wending their way through the courts, some held over from the Trump Administration, on which the Biden administration will need to take a position.
Trust in science – Over the past several years, a narrative has emerged around the government using so-called crises (i.e., the COVID pandemic, climate disruption) as a justification for intruding into people's lives and freedoms. A WGA is an opportunity to rebuild the public's trust in scientists and science as an institution through clear leadership and consistent public messaging.
At the end of the day, the effectiveness of President Biden's WGA will be measured not by new administrative structures, but rather, its results, primarily its long-term impact on U.S. greenhouse gas emissions.
---
Keith Kozloff is a Guest Contributor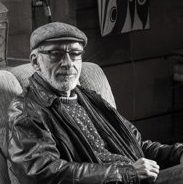 . He is an environmental economist previously with the federal government.