Cottontail, Dead at 12
He was born in the balmy waters of Florida on December 30, 2008, and migrated thousands of miles up to Canada, his mother by his side, when he was less than a year old. Spotted more than 125 times by scientists, Cottontail was a welcome fixture in Cape Cod Bay.
But Cottontail, one of about 350 remaining North Atlantic right whales, did not have an easy life. He became entangled in fishing gear as a calf, and then his mother disappeared somewhere in the Atlantic when he was just three years old. She is presumed dead, and Cottontail was her only calf.
Cottontail got entangled a second time as an orphaned 8-year old, but the third entanglement is what ultimately led to his demise. In October of 2020, just shy of his 12th birthday, he was spotted off Nantucket with hundreds of feet of fishing rope trailing from his mouth and wrapped tightly around his upper jaw. Cottontail swam laboriously for hundreds of miles, dragging the fishing line and unable to eat. He struggled through his annual fall migration to more subtropical waters, and was re-sighted at the beginning of his spring migration northward on February 18th off the mid-Florida coast. With ropes still wrapped around him, Cottontail was emaciated.
Cottontail was found dead off the coast of Myrtle Beach on February 28th. A teenager for a species that can live to be over 70, his probable cause of death was starvation due to strangulation. Gifted with complex cognitive abilities and feelings, whales are curious, playful, animals that grieve their dead. Cottontail probably enjoyed little of his life; much of it was spent struggling to free himself of ropes and fishing gear.
His gruesome manner of death stunned Florida fisherman Joey Antonelli, who spotted Cottontail south of Cape Canaveral swimming north, and alerted wildlife officials. Researchers boated out to the whale to attach telemetry buoys to the ropes, hoping to track his migration while considering disentanglement efforts, but the buoys fell off and Cottontail was lost. It was the last time he was seen alive.
Antonelli posted a video of Cottontail on his YouTube fishing page, normally reserved for the joys of hooking tarpon, wahoo, snapper and other prized sports fish. Atonelli said he was moved as to how "insanely skinny" Cottontail was and reminded his thousands of viewers that we all have to be better conservationists.
The North Atlantic right whale is one of the most critical endangered animals on the planet. Up in Canada, the government recently announced measures to move more quickly on fishing closures and speed limits for ships when right whales are in an area, and to boost its support of ropeless lobster and crab traps.
But the United States has done nothing significant to reduce the 900,000 ropes dangling between traps on the sea floor and buoys at the surface in U.S. North Atlantic waters. The desire for cheap seafood rules the day.
Cottontail's death touched many people. It was noted in newspapers and television stations along the east coast. Antonelli's video has received almost 9,000 views. Perhaps it serves to remind us – extinction is a choice, and we are making that choice for right whales and millions of other species. We all need to be better conservationists.
It is an epitaph worth repeating.

---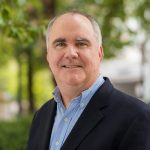 Tim Whitehouse is the Executive Director of PEER. Among other things, Tim formerly served as an EPA enforcement attorney.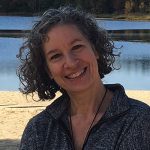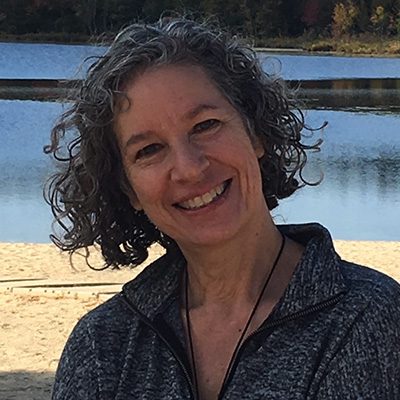 Kyla Bennett is PEER's Director of Science Policy as well as the Director of PEER's New England field office.