Protecting Democracy Means Protecting Whistleblowers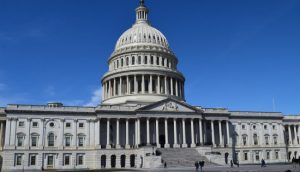 Over the last nine months we have all had a welcome reprieve from the daily attacks on our democracy and our sanity from the Trump administration and its various cronies. The Biden Administration has used that time to take strides to begin correcting much of the damage caused to the environment and the agencies of our government charged with its protection. A steady drumbeat of tragic COVID death wrought by Trumpism's worst anti-scientific and anti-social political zealots in state governments reminds us that the primal urge to extinguish the light of democratic civilization has not been quelled. We are all too aware of the precarious health of our planet, and to protect it we must also protect our democracy. Those who would enable the wholesale poisoning, bulldozing, and privatization of our nation can rely on exploiting flaws in our democratic processes, but we are in a unique position to correct those flaws.
The Protecting Our Democracy Act, or PODA, was introduced last year in response to the constant and growing threat of political corruption among government officials, and in the coming days will be reintroduced in the US House of Representatives. In 25 years of whistleblower defense PEER has seen every kind of government failure, and almost all of them are rooted in the same concern. PEER is proud to endorse the new and improved PODA, which includes dozens of new provisions to strengthen integrity in government.
The bill includes new prohibitions on the use of foreign money in elections, prevents presidents from using the Department of Justice as enforcers against his personal and political enemies, and ensures that monies appropriated by Congress are actually used according to the law. It also adds new prohibitions on political activity by senior government officials under the Hatch Act and limits presidential power to arbitrarily declare emergencies in order to exercise broad unchecked emergency powers.
Among its best features are improved protections of government whistleblowers. Whistleblowers today immediately become the most marginalized and scapegoated person in their office, with managers and leadership officials breathing down their necks seeking any justification to wreak horrors upon any employee who dares step out of line. Minor timesheet errors, awkwardly worded emails, and other negligible workplace faults from years past are blown up into fictitious horror stories painting the whistleblower as a fraud and a bully. This allows managers to both ignore the whistleblower's allegations and see them removed from the federal service.
One component of PODA known as the Whistleblower Protection Improvement Act would prohibit these retaliatory investigations, which are currently permitted under the law and conducted by management officials under Republican and Democrat administrations despite protests of abhorrence from both political parties. It would also formalize the generally understood but uncodified prohibition on retaliation against employees who make disclosures to Congress, prohibit agencies from disclosing the identities of whistleblowers, and explicitly bar every officer or employee of the US, including the President and Vice President, from interfering with or retaliating against whistleblowers.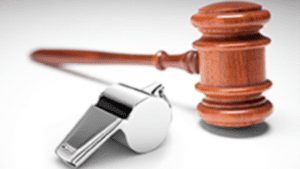 Perhaps most importantly, the bill grants federal employees the right to file a lawsuit in US federal court when the Merit Systems Protection Board (MSPB) fails to decide an appeal of a personnel action within 180 days. Currently, whistleblowers' exclusive remedy for unlawful removals is to appeal to the MSPB, where an administrative judge holds a hearing and issues an initial ruling on whether the employee was illegally retaliated against. In normal times this would be adequate, but over the last several years agency lawyers have developed a new abusive and unethical tactic: they appeal any initial decision to the full Board of the MSPB, which has sole appellate jurisdiction, even if they know they are wrong.
The MSPB has not had enough members on its board to rule on appeals since 2017, and has not had any members at all since 2019. As a result, more than 3000 cases have been appealed and await a decision, and more are added every day. While waiting for that appeal to be resolved, even if it is on the most frivolous grounds, the whistleblower is off the federal payroll, and is forced out of government. This allows agency managers to retaliate against whistleblowers freely because there is no forum to hear the evidence of retaliation. A right to appeal directly to US District Court would shut down this loophole for good.
The Protecting Our Democracy Act is a critical patch to our nation's operating system, correcting fundamental security flaws which have been exploited for far too long by malicious actors who want to see government and public protections for the environment emaciated, corrupted, or outright destroyed. PEER has seen the real human cost of these procedural failings, both the tragic stories of whistleblowers whose entire lives have been upended by callous and cowardly government managers and the toxic contamination in communities across the country waging a silent war on the poor and disenfranchised communities who bear the weight of polluting industry. For these reasons we are proud to endorse its passage, and we encourage you to reach out to your member of Congress and Senators to urge them to do the same.
---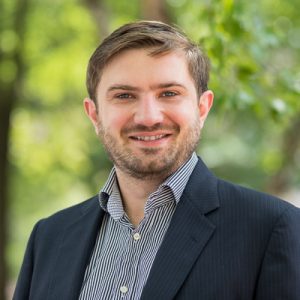 Kevin Bell is PEER's staff counsel, defender of whistleblowers, and lover of all things FOIA-related.