The Decimation of the Public Sector Workforce
On June 4th, the Center on Budget and Policy Priorities released a startling report that "state budget shortfalls will ultimately reach about 15 percent in the current fiscal year (which ends on June 30 in most states) and more than 25 percent in fiscal year 2021 based on recent economic projections." At the exact moment citizens need their state government to step up to the plate to fight for them, state governments are facing a Sophie's choice of unimaginable layoffs in the public sector workforce or untenable tax increases just as the economy attempts to reopen. In order to alleviate this pressure, the US House passed the HEROES Act to provide relief to states and ensure public sector employees – from first responders to teachers to public works employees – are not laid off en masse across the country. The bill is not perfect, but it is a step in the right direction. Not only would enactment of this legislation provide the resources states need to continue to provide essential services, it would provide critical economic support that could help prevent a prolonged national depression. However, this bill, like so many other pieces of legislation, has now hit a roadblock with Mitch McConnell, who has instead called on states to go bankrupt.  
Why the hold-up, you may ask? After all, Congress and President Trump came together to quickly pass and sign the COVID bailout bill that provided billions in support for small businesses, so it's not that they oppose using fiscal stimulus to support sectors of the economy hard hit by COVID. And it's not because of some stand against moral hazard because, as the New York Times reported, large companies with "accounting problems or in trouble with the government received millions in federal loans" under that same bailout bill. And it isn't because Republicans are opposed to further fiscal support, because President Trump's top economic advisor and Congressional Republicans want to spend just "under $1 trillion" to support the "travel and leisure industry."  
In a recent article in The Atlantic, former Bush aide David Frum laid out what forcing states to go into bankruptcy would accomplish. "A state bankruptcy process would thus enable a Republican Party based in the poorer states to use its federal ascendancy to impose its priorities upon the budgets of the richer states." Frum goes on to say,
"McConnell sees this as an opportunity to wipe out pension obligations to public sector workers, decimate public sector unions, and constrain the ability of state governments to regulate and govern the large businesses that have been McConnell's benefactors during his over 40 years in public office. This isn't the only instance of Trump, McConnell, and Congressional Republicans using the COVID crisis to enact long–standing policy priorities. On June 4th, the same day the CBPP memo came out, Trump signed an executive order directing federal agencies to ignore the requirements of the National Environmental Policy Act and forgo any environmental analysis of "transportation and energy infrastructure, including highways, oil and gas pipelines, and fossil fuel export terminals."
And, as the LA Times reported in April, "the Labor Department's Occupational Safety and Health Administration has curbed workplace inspections even though the coronavirus has increased concerns about safety on the job."  
Trump, McConnell, and Congressional Republicans are using the cover of COVID-19 to enact their long–standing policy agenda of the destruction of an independent, professional public service and regulatory apparatus to benefit their big business allies. As states face drastic shortfalls and public sector employees live in fear of losing their jobs, COVID-19 continues to spread uncontrollably across an increasing number of states and the American people are left to wonder what type of government they will have after this crisis and Donald Trump have gone. If Congress doesn't step up to the plate to pass and enact the HEROES Act, the answer will be not much.  
---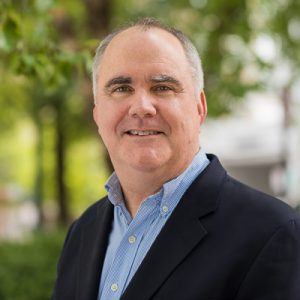 Tim Whitehouse is the Executive Director of PEER. Among other things, Tim formerly served as an EPA enforcement attorney.