Last week was an incredibly bad week for one of the most endangered whales in the world. Six North Atlantic right whales were found dead in and around the Gulf of Lawrence.
Some of these animals, known to researchers for many years, were successful breeders and expected to continue contributing to the population for decades. Punctuation, one of only 100 breeding age females left, was a mother to at least eight calves, and a grandmother to at least two. Comet, named for a long scar along his body, was a 34-year old grandfather. Wolverine, a nine-year-old male, had survived previous encounters with ships.
According to a new study, published in the scientific journal Diseases of Aquatic Organisms, 100% of the deaths of adult and juvenile right whales were attributable to ship strikes and entanglement in fishing gear – traumatic events that are both gruesome and preventable. This study underscores that humans are the primary contributors to their mortality and as such the only ones that can ensure their survival.
These deaths are a massive blow to the population of whales which hovers just over 400 animals.
In response to the recent deaths, Oceans and Fisheries Canada has instituted emergency speed restrictions in shipping lanes in the Gulf of St. Lawrence. While we welcome this action, it feels somewhat too little, too late.
For years, both Canada and the United States have failed to implement decisive measures to reduce entanglements of the right whale in fishing gear and to minimize ship strikes. Plans to implement regulations have stalled due to opposition from some sectors of the fishing industry.
Last week, PEER called on Fisheries and Oceans Canada and the U.S. National Marine Fisheries Service (NMFS) to act now to stop this senseless slaughter by ensuring that fishing rope reduction regulations are in place immediately, increasing aerial surveillance and imposing more speed limits in shipping lanes.
North Atlantic right whales are one of North America's most iconic marine creatures. NMFS needs to muster the political will to do what its scientists say is necessary to save this species from an agonizing but certain extinction.
---
EPA Moves to Eviscerate Unions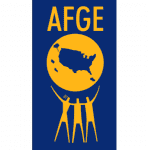 PEER is speaking out against EPA's unilateral suspension of numerous powers of a union representing scientists, lawyers and other staff. Among other things, the new one-sided "agreement" will require the union to vacate its office space; deprive employees of union grievance and arbitration for terminations, discipline, lay-offs, and a host of other adverse actions; and deprive union access to websites, agency intranet, and even bulletin boards in communicating with its members. Unless overturned the new edict will dramatically reduce the type and level of assistance that the union can extend to rank and file workers and allow for political relation against employees.
---
Illegal Water Diversion in Death Valley
The National Park Service illegally approved diversion of Sourdough Springs, a desert spring that feeds an oasis for vegetation and wildlife in Death Valley National Park, to support a mine outside the park. PEER charged that NPS went ahead and acquiesced to the diversion on the grounds of "current administrative priorities" even though the mining claims are likely invalid and NPS declined to request a validity examination on those claims. PEER is asking the IG to investigate.
---
Diffuse the Ticking Time Bomb
A recent fire at an oil refinery in Philadelphia could have easily had a much more devastating result. The massive explosion in a butane tank two weeks ago took place near the refinery's hydrogen fluoride (HF) storage area. Had HF been implicated, nearly 300,000 surrounding residents and workers would have been placed in jeopardy. HF is a chemical modifier with unknown efficacy that has been phased out at several other refineries in favor of safer advanced catalysts. PEER has filed a legal petition with the U.S. Environmental Protection Agency seeking to ban HF from further use in U.S. refineries.