Environmental Whistleblowers and the Need for Change at EPA
Growing up, I admired those who spoke up and challenged authority, from Frank Serpico, the New York cop who blew the whistle on police corruption to Daniel Ellsberg, who leaked the Pentagon Papers, a U.S.-government study that challenged the conventional narrative that victory in Vietnam was just around the corner. Ellsberg's actions where especially powerful as my first memory of my father was his return from the war in Vietnam.
Serpico and Ellsberg became household names in the 1970s, but more importantly, provided essential information to help expose government lies and spur important changes in our society.
Most environmental whistleblower cases, whether taken by PEER or other groups, do not grab the nation's attention the way Serpico's and Ellsberg's revelations shook the status quo when I was young. But their work is just as important. Brave truth tellers in government routinely put their careers at risk by making revelations that create cracks in the public relations machines that envelop our government agencies and protect the special interests that dominate today's public discourse.
These cracks, in turn, allow reformers to push for changes to improve environmental and public health protections.  In the past few years, whistleblowers have helped expose government fraud during the COVID pandemic, stop efforts to manipulate and minimize climate science, defend public lands and wildlife, and protect kids and communities from lead poisoning.
One set of whistleblower disclosures that are particularly shocking are those made by scientists that the U.S. Environmental Protection Agency (EPA) routinely rubber stamps industry's claims that toxic chemicals entering the environment are safe. Humans are pumping so many toxic chemicals into the environment that we are witnessing a slowly unfolding crisis that may rival the challenges posed by climate change and biodiversity loss.
Because of EPA's unwillingness to stand up to industry when necessary, the United States is the toxic chemical capital of the world, allowing the use of 85 pesticides that have been banned or are being phased out in the European Union, China or Brazil and failing to take meaningful steps to regulate toxic PFAS while Europe takes steps to ban all but the essential uses of PFAS. These are just two of the many examples of EPA's subservience to chemical industry wishes.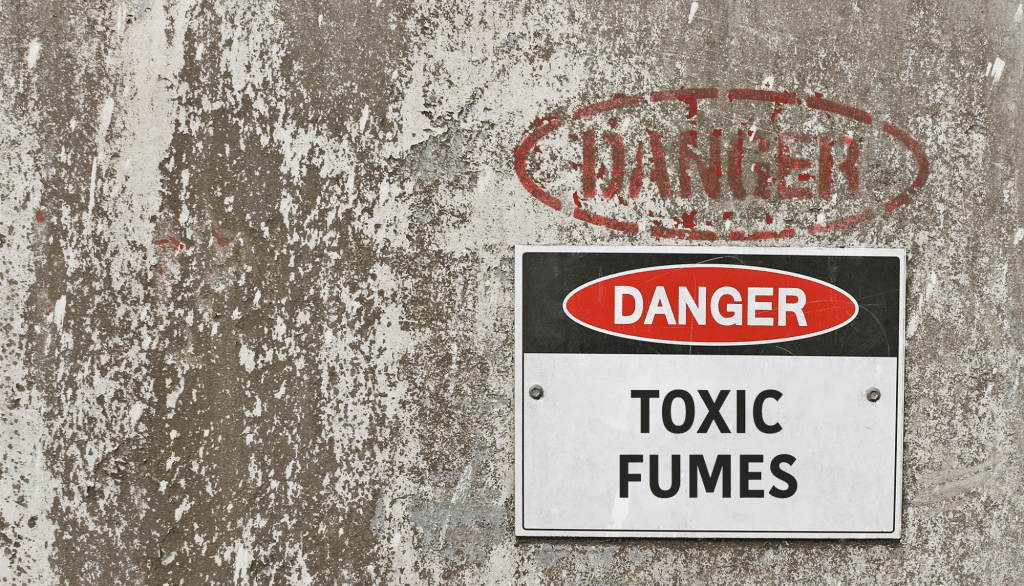 That is why these recent whistleblower disclosures by EPA scientists to Congress and the Inspector General on corruption in EPA's new chemicals programs are so important. These scientists have documented in extensive detail how mid-level EPA managers and staff changed new chemical assessments in ways that favored industry interests, such as eliminating risks to human health in assessments and allowing chemicals to enter commerce despite insufficient or incomplete data on these risks.
These are not light or trivial matters. The disclosures contained specific information on how managers deleted language identifying potential adverse effects, including developmental toxicity, neurotoxicity, mutagenicity, and/or carcinogenicity; significantly revised report conclusions to indicate that there are no toxicity concerns despite significant data to the contrary; and, reassigned risk assessments to inexperienced employees in order to secure their agreement to remove issues whose inclusion would be protective of human health.
To illustrate how far removed from science EPA has become, one manager was taped asking a contractor to develop a science override button for her computer.
As the Inspector General conducts a detailed investigation into these disclosures, the veil of secrecy that shrouds EPA's approval processes for new chemicals will be lifted, somewhat.  The cracks in EPA's armor resulting from these disclosures will be an opportunity for PEER and other environmental and public health groups to push for massive reforms within the agency that go beyond the agencies normal mea culpa of needing more money when it gets caught making decisions that harm human health and the environment.
Becoming a whistleblower is a gut-wrenching decision. Most revelations aren't as explosive and don't receive the attention that the disclosures of Serpico or Ellsberg did, especially in an era of a fast-moving and ever astonishing news cycle. But oftentimes they are just as important, as illustrated by the brave scientists in EPA's chemicals programs. Our job during these difficult times is to protect, as best we can, all whistleblowers from retaliation, deliver the message and not the messenger and find those cracks that allow us to push for meaningful reforms in our government.
---
Tim Whitehouse is the Executive Director of PEER. Among other things, Tim formerly served as an EPA enforcement attorney.