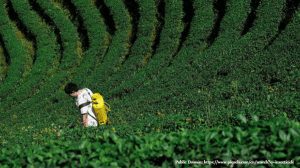 With over 40 percent of insect life threatened with extinction in the next few decades, the Environmental Protection Agency continues to issue emergency exemptions to toxic pollinator-killing insecticides at unprecedented rates, according to data gathered by the Center for Biological Diversity (CBD).
From April 1, 2019, to September 30, 2019, EPA reported that it issued "emergency" approvals to spray neonicotinoids and similar insecticides onto more than 16 million acres of crops known to attract bees. These insecticides are absorbed by plants and are present in pollen and nectar, making them toxic to bees. They are substantial contributors to the dramatic decline of pollinators, in what is now recognized as a global insect apocalypse.
The majority of the approvals were for the neonicotinoid-like insecticide Sulfoxaflor. In July, EPA decided to permanently expand the use of Sulfoxaflor, obviating the need for further emergency approvals. EPA's decision prompted lawsuits by beekeepers as well as by food safety and conservation advocates.
According to CBD, "emergency" approvals in 2019 were also granted for the neonicotinoids thiamethoxam, clothianidin and dinotefuran. These approvals covered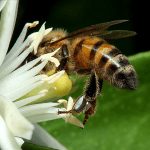 387,241 acres on flowering fruit trees like peaches, apples and plums, and rice crops.
CBD also reports that emergency exemptions were granted in 2019 for bifenthrin on a total of 92,051 acres. Bifenthrin is a restricted-use insecticide of the pyrethroid class that is linked to autism, Alzheimer's and Parkinson's diseases and is highly toxic to bees and fish.
EPA's Office of the Inspector General released a report last year concluding that the agency's practice of routinely granting "emergency" approval for pesticides across millions of acres does not effectively measure risks to human health or the environment.
"EPA's pesticide office is putting the needs of the Big Ag and chemical companies ahead of human health and wildlife,' says Peter Jenkins, Senior Counsel at PEER. "EPA's decision to approve the 'emergency' use of neonicotinoids should give proper consideration to the collapse of life support systems caused by the death of pollinators."