When Government is Run By A Gilded Few, Essential Workers Pay the Price
With the coronavirus in "uncontrolled spread" in late October in 34 states and Puerto Rico, according to CovidExitStrategy.org, and with top infectious disease expert Anthony Fauci saying we are in a "precarious" position, we must remember who remains in the most precarious position to be devastated if COVID-19 infections bring back lockdowns: Essential workers.   
Other than the elderly in nursing homes, essential workers, often of color, have paid one of the highest prices to this point in the pandemic. They have literally put their lives on the line as if it was war. Among the top examples are: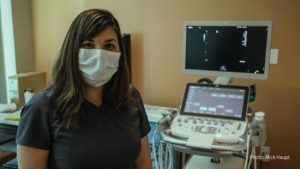 University of Utah researchers found that COVID-19 mortality correlates with racial disparities in Black people disproportionately being essential workers in health care, transportation, material moving, the food and service industry and building and grounds maintenance. In Wisconsin and New York, Black people accounted for 36 percent and 40 of COVID deaths in those states in the April surge of the pandemic, six and three times the Black share of state populations. When adjusted for age, Black, Brown and Indigenous people die from COVID at triple the rate of White Americans, according to the APM Research Lab.  
The University of Washington's Institute for Health Metrics and Evaluation estimates that without new action from the federal government and our current patchwork of state and local measures to combat the coronavirus —measures often undermined with blowback from people and politicians who claim masks and social distancing rob them of freedom — the nation will go from its current 225,000 deaths to 385,000 by February.
If we did the simple thing of adopting universal mask wearing, we would save nearly 63,000 lives directly from COVID. We likely would save tens of thousands more lives as we conserve health care for people who need it for "normal" emergency care. The CDC says that since the pandemic began, the United States has actually experienced nearly 300,000 "excess" deaths between January 26 and October 3. The CDC says the cause of the 75,000 additional deaths is unclear but may represent a combination of misclassified COVID deaths and deaths indirectly caused by the pandemic because of disruptions in health care access or utilization.
No set of people would benefit more than essential workers from the nation unifying to take maximum action to suppress the virus. Fauci says we are in a "precarious" position. With the current White House and many governors still pushing to "reopen" the economy at all costs, we know who is considered least essential as human beings as we declare them to be essential for work. Too many essential workers have already been pushed off the cliff, forever.   
Unfortunately, essential workers are paying the price of a government run a gilded few, and those gilded few have successfully sidelined those who know what they are talking about. 
---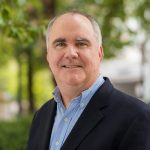 Tim Whitehouse is the Executive Director of PEER. Among other things, Tim formerly served as an EPA enforcement attorney.