Trump's Temporary Insanity
President Trump delights in avoiding the U.S. Senate's confirmation process, instead preferring to rotate through a carousel of temporary appointees. Last year, he declared:
"I like 'acting' because I can move so quickly. It gives me more flexibility."
Of course, flexibility for Trump means confusion and craziness for everyone else.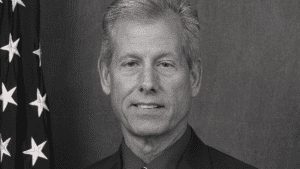 The latest example is Lanny Erdos, who has led the Interior Department's Office of Surface Mining Reclamation and Enforcement (OSM) since last September. Like other Interior agencies, such as the National Park Service and Bureau of Land Management, OSM has not had a confirmed director during Trump's tenure.
For months, however, Erdos has been signing directives and orders as the OSM "Acting Director." Small problem is that the Federal Vacancies Reform Act limits the tenures of "acting directors" to only seven months – and Erdos is well past his "sell-by date." He is doubly in violation of that Act because it forbids him from serving as the Acting Director at the same time that he is the President's nominee for the Director slot, which Erdos has been for more than eight months; his nomination is still pending before the Senate.
In response to that very point raised by PEER, OSM has just issued a clarification that Erdos is not really the acting director (as he has repeatedly claimed) but is, in actuality, the "principal deputy director, exercising the authority of the" director.
Potatoes, po-TAT-oes. What is in a name? It appears not much.
The Federal Vacancies Reform Act provides that actions by non-compliant officials, like Erdos, are "without force or effect" and may not later be "ratified" – regardless of their official title.
This means policies signed off by Erdos are invalid on their face and cannot be rehabilitated after-the-fact.
At the same time and on the same basis, PEER is currently suing to overturn actions taken by an illegal acting Park Service director as well as every action undertaken by the former "Sagebrush Rebel" – William Perry Pendley – who has been sitting atop the U.S. Bureau of Land Management. Thus, like footprints in the sand, much of what has been done in Trump's Interior Department will be erased.
What we call "temporary insanity" is not limited to Interior. Agencies ranging from Homeland Security to National Intelligence are still being run by "temps" to the detriment of national preparedness in the midst of a pandemic. According to the Washington Post, as of February, Trump has left acting officials in charge of top agencies and departments for 1 out of every 9 days in those positions. And like our lawsuits against Interior, illegal actions in those agencies are now also being overturned.
Fueled by these legal challenges, the public is starting to wake up. The belated nomination of Pendley to officially run BLM has become a big campaign issue in two pivotal races in Colorado and Montana which may determine control of the U.S. Senate.
Through these efforts, PEER is helping to spread the word that "advice and consent" is not merely a constitutional slogan but is a key check on abuse of power by unconfirmed illegal political appointees who would not otherwise be held to account.
---

Jeff Ruch is the Director of PEER's Pacific office, having formerly served 22 years as the Executive Director of PEER.