Some key features of litigating before the Merit Systems Protection Board (MSPB) are –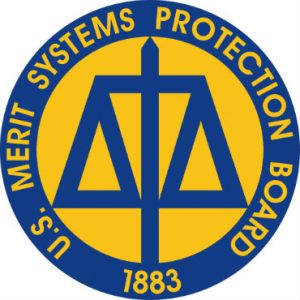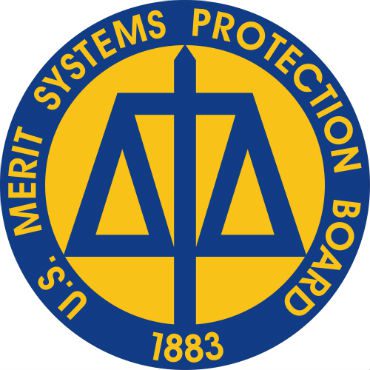 There is a right to a hearing before an Administrative Judge but it must be requested;
One can request a stay of the adverse personnel action prior to hearing, but it is rarely granted;
MSPB has a mediation program; 

Discovery and pre-hearing submissions (1) are front-loaded under tight deadlines, as Administrative Judges are graded by their ability to bring cases to hearing within 120 days of filing;
There can be a motion to dismiss based on a failure to non-frivolously allege a prima facie case (2) that a protected disclosure was made and was a contributing factor to the challenged action;
If a prima facie case is made, the burden of proof (3) shifts to the agency to prove by clear and convincing evidence that it would have taken the same action notwithstanding the whistleblowing. A 2012 ruling PEER won (Whitmore v. Department of Labor)  put some additional teeth (4) in this burden-shifting;
Post-hearing briefs optional with the judge;
Relief can include reinstatement, back pay, compensatory as well as consequential damages, attorneys' fees and expenses, as well as costs, fees and damages for retaliatory investigations;
Appeals go to the three-person presidentially-appointed MSP Board.  Appeals from Board decisions then to the Federal Circuit or Regional Circuit (per a new limited-term law) and ultimately could go to the Supreme Court.
Whistleblower claims historically have not had a high success rate at MSPB, but perseverance can pay off.  For example, following more than a seven-year legal saga, Teresa Chambers won full restoration as Chief of the U.S. Park Police.
In addition to new favorable case law, the recent enactment of the Whistleblower Protection Enhancement Act closed several egregious judicially-created loopholes. Nonetheless, MSPB litigation can be a lengthy and daunting process.
1. Evidence to Seek in Discovery and Present at MSPB Hearing
Evidence of protected activity
Evidence that agency officials and employees were aware of the protected disclosures and trying to defend the agency against them

Can use requests for admissions of knowledge of whistleblowing

Evidence of any biased or incomplete investigation of the employee or of the charges against the employee
Evidence concerning the strength of the evidence supporting the charges
Evidence of animus toward the employee due to whistleblowing
Evidence of differing treatment of the whistleblower before and after the disclosures

Changes in performance evaluations, awards, promotions or within grade increases
Discipline or pre-discipline (warnings, etc.)
Job assignments, office assignments
Hostile work environment

Evidence of treatment (discipline or lack of) of similarly situated non-whistleblowers

Persons in same chain of command or otherwise similarly situated who engaged in similar misconduct or poor performance

Evidence on damages – medical, emotional distress, damage to reputation, etc.
2. Prima Facie Case before MSPB
To establish a prima facie case for a whistleblowing defense:
Must prove by a preponderance of the evidence that:

Employee made a protected disclosure under 5 U.S.C. § 1202(b)(8) or there was a situation covered by (b)(9); and
That this was a contributing factor to the adverse employment action.

Contributing factor can be shown be employer's actual or constructive knowledge of the disclosure and proximity in time to the adverse action, or by other means.
Constructive knowledge includes "cat's paw" theory which is based on an old fable in which a sly monkey convinces a cat to reach into a fire to get roasting chestnuts. The cat is duped, burns its paw, and the monkey enjoys the chestnuts. In the discrimination context, the theory means that an employer – like the duped cat – can be liable:

If an ultimate decision-maker was "duped" by a biased manager who reports misconduct by the employee; and
The reports from the biased manager were not truthful.

Contributing factor can be one among many. In theory, it is easier to prove than "but for" cause.
3. The Agency's Burden of Proof by Clear and Convincing Evidence
If the employee establishes the prima facie case, the burden of persuasion shifts to the agency to show by clear and convincing evidence that it would have taken "the same personnel action in the absence of such disclosure." (5 U.S.C. § 1221(e)).
The MSPB is now require to make a finding on the prima facie case before proceeding to the agency's clear and convincing evidence case.
Factors considered for clear and convincing evidence burden
Factors from Carr v. Social Security Administration are generally applied:

The strength of the agency's evidence in support of its action;
The existence and strength of any motive to retaliate on the part of the agency officials who were involved in the decision; and
Any evidence that the agency takes similar actions against employees who are not whistleblowers but who are otherwise similarly situated. (Carr v. Social Security Administration, 185 F.3d 1318, 1323 (Fed. Cir. 1999)).
4. Whitmore Case Gives Teeth to Clear and Convincing Evidence Burden
The Federal Circuit in Whitmore v. Dep't of Labor (2012) held that:
Employees are entitled to discovery and presentation of witnesses and evidence concerning all three Carr factors.
If the disclosures are highly critical of the agency then retaliatory motive can be shown even if the proposing and deciding officials –

Are not directly implicated by the disclosures,
Are outside of the whistleblower's chain of command, and
Do not know the whistleblower personally.

The Board must consider that proposing and deciding officials several degrees removed from the whistleblower could have been selected precisely to "build a more defensible case."
Evidence of retaliatory motive on the part of agency officials who may have influenced the decision-makers must be considered.
The deciding officials' mere denial of retaliatory motive is not sufficient to meet the agency's burden.
The third Carr factor concerning similarly situated non-whistleblower employees should be read broadly to permit relevant evidence of disparate treatment, even if the comparison employee was not identically situated or did not engage in identical conduct.
In Addition, Whitmore Held:
Even where the charges have been sustained and the agency's chosen penalty is deemed reasonable, the agency must still prove that it would have imposed the exact same penalty in the absence of the protected disclosures.
The Administrative Judge cannot ignore evidence which tends to show retaliation and must discuss and evaluate all the relevant evidence in his/her decision.
Where an employee behaves unprofessionally, the Administrative Judge must consider the possibility that a hostile work environment in response to the whistleblowing provoked the employee.