National Forests and COVID-19. What's Happening?
The chaotic closing and now reopening of national parks during the COVID-19 pandemic has received significant attention due to the risks of spreading the disease between visitors, park employees, and gateway communities. But national forests' operations have remained largely under the radar, even with their multitude of access points and uses, and even at a crucial time when Americans look to their public lands to go outdoors to run, walk, hike, and bike while attempting to practice safe social distancing.
Now, as summer swings into full force and lockdowns ease, many national forests are grappling with how to manage rivers, camping, and day use areas. With approximately 30,000 employees, the U.S. Forest Service manages 158,000 miles of trail, 57,000 miles of streams and rivers, and 4,300 campgrounds, all of which contribute to $13 billion annually in visitor spending on USFS lands. However, although CDC guidance addresses outdoor interaction, specific protocols for public recreation uses are absent on a national level from USFS. That absence made itself clear early on as public lands closed or were restricted in ways unique to each state; Washington closed all of its river accesses for over a month, while nearby Montana kept all public lands open throughout April and May.
That same lack of national direction also means that most local and regional USFS decision-makers are working through re-opening issues on their own, calling it an imperative to share information between localities on best practices. River managers, for example, are coming together to collect and disseminate information on actions and ideas that work. Where put-ins and take-outs can be chaotic with several launches per day or traffic from high use, managers have traded suggestions on more organized pathways and routes of vehicle travel, as well as scheduling launches to space out peak times.
In general, river managers report seeing less than normal activity on rivers since the COVID outbreak, in part because outfitters have had to shut down. At the same time, many river managers have seen an uptick in people hiking, running and biking along rivers, which can impact access sites. Managers report changes in river use like seeing more local groups, more day users (as many campsites are still closed), and smaller groups.
In the West, the Salmon River in Idaho is now open to scheduled permitted launches, with assigned camping as usual. Although it's always been the case that groups must come fully self-contained with their own potable water and waste containment systems, users are now advised not to expect private inholdings to be operating that have historically provided water top-ups, and that no trash or other facilities are currently available. In the South, Black Creek, Mississippi's only Wild & Scenic River, has also opened for river launches, although developed campsites along the river remain closed. Rivers that flow through multiple jurisdictions are facing their own unique issues; the North Fork of the American River in California is open to boating, but parking areas are closed by State Parks.
Managers remain concerned for their river rangers, though. They continue to grapple with how to send these employees out to interact with river users, and how to provide efficient shuttles for these employees that comply with state guidelines on social distancing.
Many campsites across the country may remain closed for traditional use throughout the summer. One national forest employee cites the need to ensure a large enough supply of PPE for employees and cleaning supplies for facilities before opening—and due to that obstacle, self-contained camping may become available first (i.e., campers and trailers). Fee collection for campsites is also likely to look a bit different as campsites do open, with all processes switching to electronic channels to avoid physical interactions.
In that vein of reducing interaction with visitors to protect employees, new signage is being heavily relied upon to advise the public on changed protocols and social distancing, and most compliance is voluntary. In fact, some staff aren't encouraged to approach visitors who aren't following social distancing guidance, and some localities have limited staff available to enforce regulations anyway.
To aid in keeping public lands accesses open, the new Recreate Responsibly Coalition stepped into the void to provide consistent tips to recreationists, hopefully reducing the burden on employees to enforce voluntary regulations. The Coalition is made up of nonprofits, outdoor businesses and land managers, and the six Recreate Responsibly Tips are based on recommendations from the Centers for Disease Control, state and local public health guidelines, and recreation experts:
Know Before You Go: Check the status of the place you want to visit. If it is closed, don't go. If it's crowded, have a plan B.
Plan Ahead:Prepare for facilities to be closed, pack lunch, and bring essentials like hand sanitizer and a face covering.
Stay Close to Home:This is not the time to travel long distances to recreate. Most places are only open for day use.
Practice Physical Distancing:Adventure only with your immediate household. Be prepared to cover your nose and mouth and give others space. If you are sick, stay home.
Play It Safe:Slow down and choose lower-risk activities to reduce your risk of injury. Search and rescue operations and health care resources are both strained.
Leave No Trace: Respect public lands and communities and take all your garbage with you.
The bottom line: national forest managers are expecting a season of adaptive management, flexibility, and approaches unique to their own states. And the public should expect to recreate with the same flexibility.
---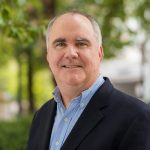 Tim Whitehouse is the Executive Director of PEER.