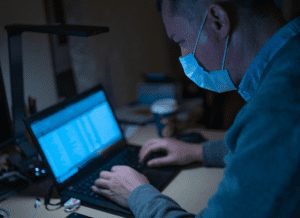 The global impact of the COVID-19 pandemic will be enormous and irreversible. For us at PEER, there will be some big changes, while some things we are already doing will continue and expand. Here are some examples:
Public Health Impacts
PEER is currently representing epidemiologists in both the CDC and EPA whose work will be important in helping the country address arising major public health dangers. One focus is ongoing cuts to programs dealing with emerging and zoonotic infectious diseases. Another focus is how critical public health impacts will be aggravated by forces such as climate change.
Protecting Public Employees
We are working to make sure that employees at all levels of government, including first responders, have proper support to carry out their duties. The effects of this pandemic on our public workforce will be a growing focus of our public health docket. For example, we are helping to expose how the National Park Service, motivated by the desire to convey a false sense of normalcy, is putting public health, park employees and park resources at needless peril.
Policing against Backsliding
In past disasters, such as hurricanes, enforcement of pollution-related protections has often slipped and, sometimes, has been abandoned altogether. Working with employee contacts, we will attempt to expose and remedy harmful breakdowns of pollution controls and push back against continued efforts to loosen public health, environmental, and natural resource protections.
Decline in Capacity
In the past few years, state and local public health programs have lost substantial fiscal support. Documenting and publicizing both the extent and impact of these declines will be a major PEER effort.
At the same time, some of our current activity watch-dogging the Trump administration will take on a new importance. PEER exposed how the Interior Department issued mandatory talking points to its managers emphasizing how successful and "decisive" the White House has been in controlling this pandemic. PEER has also exposed how agencies such as the EPA have not implemented their mission essential functions and focused instead on regulatory rollbacks and relaxing rules for polluters.
Supporting Whistleblowers
A core PEER function will be continuing to ensure that public health experts have the capacity and the legal backing to speak truth to power by supporting whistleblowers and those who want to share important information with policymakers and the public.
Pandemic Planning
Intakes have pointed us to the decline of pre-pandemic planning in federal agencies such as the CDC and USAID. Highlighting these rollbacks will be an increasingly important task moving forward, as will protecting these sources. Our twin goals will be to counter the narrative that the current response of the United States to the pandemic has been acceptable, and to better prepare for future crises.