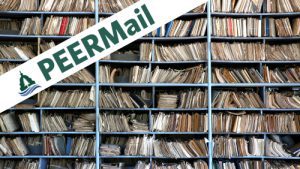 On behalf of PEER, I have written to Mr. David S. Ferriero, the Archivist of the United States, asking him to intervene in what appears to be widespread violations of the Federal Records Act (FRA) by the Environmental Protection Agency.
The Federal Records Act requires agencies to preserve records explaining their decisions, policies, and actions. However, EPA has purged records to remove evidence that does not support the agency's decisions and shows internal dissent or controversy.
Our letter centers on two classes of documents that EPA has consistently discarded, contrary to the FRA as well as EPA's own records retention policy. These are:
Alterations of chemical risk assessments by managers in which both the identity of the manager and the alterations themselves are not apparent; and
Internal comments related to the development of its "waters of the United States" (WOTUS) rule, in which EPA software overwrote the original and all prior versions any time there was an edit.
Why is this important? In both these instances, EPA deleted the opinions of scientists and policy experts about the potential harms to human health and the environment caused by agency actions. EPA uses chemical assessments to develop plans to prevent harmful exposures to workers and consumers. These alterations hide risks and constitute direct threats to public safety. The WOTUS rule, finalized under the Trump administration, removes at least 1.35 million miles of streams and over 40 million acres of wetlands from Clean Water Act jurisdiction. While EPA has promised to scale back the Trump rule, it has not yet done so, and valuable information from EPA regions on this issue is missing.
For PEER and our supporters, it is absolutely vital that federal agencies maintain and accurate record of explaining their policies, decisions, and actions, and that includes information that may contradict the political agenda of the day.
---
Is Energy Choice Working?
Nearly one-third of home energy is now sold under "retail choice' in 13 states and the District of Columbia, and pressure is growing on other states to deregulate their energy markets. However, the Wall Street Journal reported in March 2021 that households in "Retail Choice" states paid $19.2 billion more for electricity since 2010 than if they had stayed with their utility's offers. Join us to discuss with experts from Maryland, Illinois, Texas and New York the challenges this deregulation is creating, especially for low-income families, and the environmental and climate implications of these energy markets. Learn More and Register»