EPA Corruption: New Revelations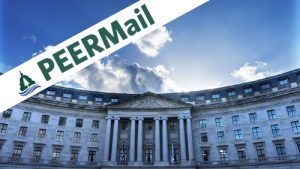 An astute observer of the EPA's New Chemicals Division has described it as a "black box" that operates almost entirely out of public view.
Now that black box is being broken open to reveal an office where mid-level managers and other employees commit acts of scientific fraud and harass scientists to quickly and efficiently serve the interests of the chemical industry.
EPA's New Chemicals program is supposed to help manage the potential risk to human health and the environment from chemicals new to the marketplace. However, in their second disclosure to Congress and EPA's Inspector General, four EPA whistleblowers represented by PEER have provided additional evidence of a rigged system in which –
Any industry complaint puts a chemical assessment in a category called "hair on fire" cases that the agency managers then prioritize for approval;
Key managers move back and forth between jobs at the EPA and the chemical industry with scant revolving door or conflict of interest scrutiny; and
Managers ignore risk indicators and intimidate staff into signing off on assessments with insufficient data to reach a conclusion.
This comes on the heels of the scientists' first disclosure that revealed mid-level managers committed fraud by changing risk assessments of new chemicals to eliminate or minimize risk calculations.
What are some immediate steps that EPA's senior leadership can take to correct the corruption in the new chemicals program while the Inspector General investigates? Here are two: rescind internal prohibitions that forbid scientists from communicating with other specialists in their assessments of new chemicals, and remove managers who have committed wrongdoing or violated EPA's scientific integrity policies from their leadership positions.
Only then will we have some assurances that science is coming back at EPA.
---
PEER is calling on the National Park Service and Congress to address overcrowding at our national parks, which has seen record high number of visitors this summer. Overcrowding will likely get worse when visitors from foreign countries are able to return. This problem is aggravated by the years-long absence of a confirmed NPS Director and a generation-long drift away from park planning. Read More»