Reversing EPA's Pesticide Failures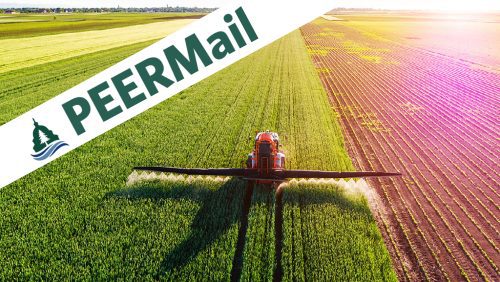 In a scathing letter issued last week, a group of 37 environmental, public health, and sustainable agriculture groups, including beekeeper councils, have urged the Biden administration to adopt reforms within EPA's Office of Pesticide Programs (OPP) to ensure pesticide approval and use decisions are science-based.
These groups, led by PEER and Beyond Pesticides, are calling for immediate changes in EPA's pesticides programs, pointing out that EPA has made a series of crucial regulatory mistakes that have caused incalculable harm to humans, wildlife and businesses.
The common element in this pesticides "parade of horrors" is EPA's willingness to turn a blind eye to environmental and health problems caused by these toxins. OPP, EPA's pesticides office, has registered more than 18,000 separate pesticide products, far more than any other country. More than 2 billion pounds of pesticides are sold annually in the United States, many of which are banned in other countries.
The letter contains specific steps for EPA to take to address these problems. It calls for new leadership at OPP and lists specific outcomes the groups expect at OPP within a year.
This letter is the outcome of PEER's long history of working with scientists who have experienced retaliation when their scientific research identifies risks associated with toxic chemicals and pesticides, both at USDA and EPA. Unfortunately, too many highly qualified government scientists have been forced out of their jobs for working to protect human health and the environment.
EPA needs more qualified scientists. Good scientists want to work in environments where they feel supported and respected, even when their research is at odds with the outcomes that industry wants. Unfortunately, that is not happening at EPA now
With your help, we are determined to help change this dynamic at EPA and other agencies by defending whistleblowers and protecting scientists who want to do their job without political interference. We are making progress, progress that is made possible by your continued support.
---
EPA has released a plan to address the growing problem of toxic PFAS contamination throughout the United States. Unfortunately, the plan continues the approach of kicking the can down the road, which began under the Trump administration, and leaves contaminated communities with little hope for meaningful federal intervention in the near future. Read More»