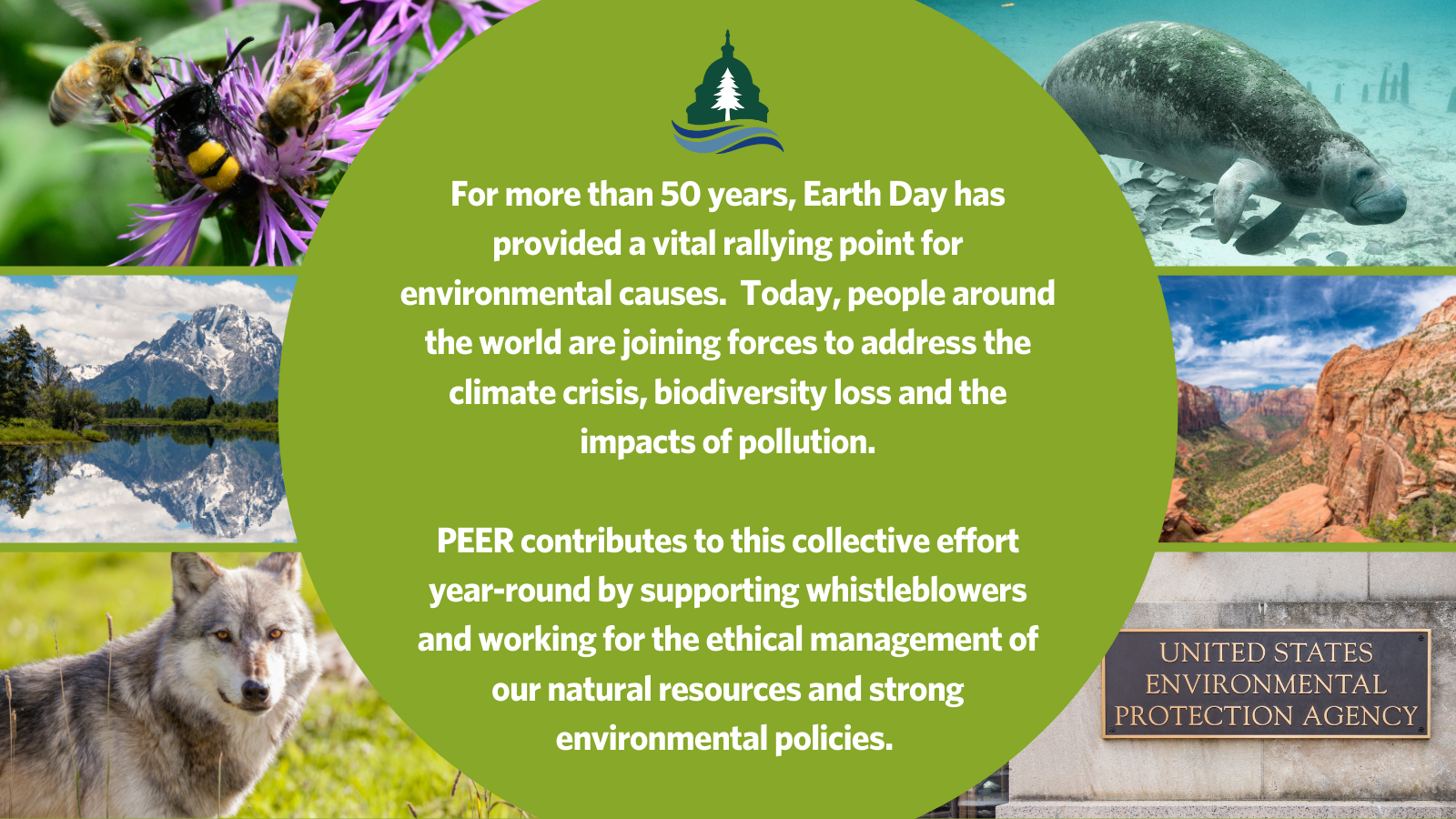 For more than 50 years, Earth Day has provided a vital rallying point for environmental causes. Today, people around the world are joining forces to address the climate crisis, biodiversity loss and the impacts of pollution. PEER contributes to this collective effort year-round by supporting whistleblowers and working for the ethical management of our natural resources and strong environmental policies.
For 2022, we invite you and your community to take action to reduce plastics in our national parks. One way you can help is by signing this letter calling for ending the sale and distribution of single-use plastics insider national parks. PEER has been working for over a decade to reduce the use of plastics in our parks.
Single-use disposable plastic bottles are the single biggest component of national park waste streams. Mountains of plastic bottles burden wildlife, create greenhouse gases, and cost taxpayers to haul away. They are damaging our health and are filling our waterways and oceans.
This year, there is real movement in the National Park Service and in Congress to address this growing crisis. Together with our partners, we hope to get tens of thousands of signatures to continue to put pressure on leaders to address this crisis in a meaningful and decisive way.
In honor of Earth Day, I'm asking you to support PEER's work with a financial contribution. Your support will help to provide free legal representation to environmental whistleblowers, to hold polluters accountable, and to protect public health and public lands. Please consider making a one-time gift or becoming a sustaining donor, with a monthly contribution that feels meaningful to you.
Thank you for being a part of the PEER community on Earth Day and every day. 
– Tim Whitehouse, PEER Executive Director
---
Learn more about how to help keep our National Parks single-use plastic free.