A Holiday Present to the Constitution: Ten Steps to Ensure that Proper Leaders Run the Department of the Interior  
The Trump Administration is completing the most extensive pattern of abuse by any administration of the U.S. Constitution's Appointments Clause, Art. II, Sec. 2, which requires Senate confirmation after "advice and consent" for most federal agency leaders. The Department of the Interior under Secretary David Bernhardt is one of the worst of all the Trump agencies. This has taken the form of the President's flat refusal to either submit nominees or to name any "acting" officials, combined with the Secretary's detours and semantic tricks to avoid the requirements of the Federal Vacancies Reform Act (FVRA1) for the long-running vacancies in several Interior leadership spots.2 These included, but were not limited to, the: U.S. Fish and Wildlife Service, Office of Surface Mining Reclamation and Enforcement, National Park Service (NPS), and Bureau of Land Management (BLM), each of which were left without any confirmed Director for three years or longer during Trump's four years.3 The latter two positions, for the NPS and BLM, have never been filled, a failure unique to this presidency in the entire histories of these agencies. In other words, the Administration successfully made a  joke out of the Appointments Clause by ignoring the Senate "advice and consent" requirement.
PEER warmly congratulates Representative Deb Haaland of New Mexico on her historic nomination to be the new Secretary of the Interior. With the coming end of the Trump/Bernhardt regime, the Biden Administration will begin with a "clean slate" as far as filling vacancies in Interior under FVRA, 5 U.S.C. §§ 3345(c)(2) and 3349d. To avoid repeating the pattern of Constitutional and FVRA violations, President Biden and his future Secretary should take these ten steps. Each topic has an endnote that illustrates the related abuses by Trump/Bernhardt. PEER and everyone concerned with Interior's functioning can take great joy in the fact that those abuses soon should be done and gone.
Holdovers. Do not allow the illegally-appointed de facto Directors of the BLM, William Pendley, or the NPS, Margaret Everson, to hold over past noon on Inauguration Day, January 20, 2021.4
Administrative rescissions. The new Secretary should take the necessary administrative steps to disavow and rescind past invalid administrative decisions made by Mr. Pendley at BLM,5 as well as P. Daniel Smith, David Vela, and Ms. Everson at the NPS6, and other decisions that violated FVRA. The statute provides such actions "shall have no force or effect" and "may not be ratified," § 3348(d).
Nominees. For all of the newly-vacant Assistant Secretary, Director, and other Interior positions that require Senate confirmation, President Biden should promptly send well-qualified nominees to the appropriate Senate committees.7
Acting officials. While waiting for Senate confirmation of his nominees, President Biden should directly name qualified "acting" officials, when necessary under § 3345(a), for all of the vacant leadership positions.8
Acting nominees. The President should not nominate anyone for an Interior position who, is at the time, serving as the acting official in that position; that is prohibited under § 3345(b)(1).9
Time limits. The new Administration should not let acting officials exceed their allowed limits, which generally, under § 3349d, will be 300 days from Inauguration Day, with limited exceptions.10 Thus, the Senate committees should be urged to decide on the Interior nominees promptly and no later than November 16, 2021.
"Acting" terminology. The Department should not use "acting" in anyone's title or other official descriptions if the position they are serving in requires confirmation unless he or she was properly qualified to be the "acting" in that position or was properly appointed by the President as acting under § 3345.11 The media, the public, and other agencies are confused by improper titles.
Detours around FVRA. The Secretary should rely neither on Interior's organic statutes regarding delegations for positions that require Senate confirmation nor on internal succession orders to detour around FVRA's strict requirements for acting officials.12 See § 3347(b).
Exclusive duties. The Secretary should not allow any other official to perform an action on behalf of a position that requires confirmation, if the action is one that statute, regulation, or common sense indicates must exclusively be done either by the Senate-confirmed official or a FVRA-compliant acting official.13 See § 3348.
Secretary's backstop role. If Interior actions need to be carried out by an official in a position that requires Senate confirmation, and there is no confirmed official or proper "acting" in the position, then the only official authorized to take such actions under § 3348(b)(2) is either the Senate-confirmed Secretary or, pending confirmation of a Secretary, a FVRA-compliant acting Secretary.
---
Footnotes:
5 U.S.C. §§ 3345-3349d
See PEER 2019 report, Bernhardt's Bad Actors, at: https://peer.org/bernhardts-bad-actors/.
Several other Interior positions were improperly staffed by non-FVRA-compliant lower officials as well; they are listed in Bad Actors.
William Pendley, because of the FVRA violation, was ordered not to perform further in the BLM Director's position in a Sept. 25, 2020, order of the Montana District Court, Bullock v. United States BLM, No. 4:20-cv-00062-BMM, 2020 U.S. Dist. LEXIS 177029 (D. Mont. Sept. 25, 2020). Similar FVRA litigation is pending in the DC District Court against Margaret Everson, the de facto NPS Director, PEER v. Bernhardt, Civil Action No. 20-1224-TSC.
E.g., Uncompahgre Field Office's Record of Decision and Approved Resource Management Plan (RMP), dated April 10, 2020, in which protests were improperly resolved by the BLM Director's office at the time Mr. Pendley was occupying it. The Montana District Court invalidated three comparable BLM RMP's in Montana for that reason.
E.g., NPS Electronic Bicycles [e-bikes] Policy Memorandum 19-01, dated Aug. 2019, which was initially issued by Mr. Smith when he claimed he was the "acting Director" and was otherwise improperly exercising the authority of the NPS Director, and then was further implemented by Mr. Vela and Ms. Everson when they in succession followed Smith as the improper de facto Director. See DC District Court case, PEER v. National Park Service, Civil Action No. 19-3629-RC.
In the 116th Congress, President Trump submitted no nominee to the Senate to be the NPS Director and only one nominee for the BLM Director late in 2020, Mr. Pendley, who was not qualified under FVRA because he was serving as, in effect, the Acting Director at that time. After strong opposition, the President quickly withdrew the nomination.
President Trump has not once named an acting Interior official under FVRA and several positions lacked qualifying "first assistants" who could ascend to the acting position under § 3345(a)(1).
President Trump improperly nominated William Pendley as BLM Director at the same time he was the de facto acting official in that position. See Bullock v. United States BLM, cited above in note 4.
E.g. Mr. Smith, having been initially named as the "acting Director" of the NPS by then-Secretary Zinke on Jan. 24, 2018 (see following note), was allowed to stay in the  de facto Director position until Sept. 30, 2019. That totaled 583 days, long in excess of what FVRA allows for acting officials.
Examples of Trump Administration violations, in which the Secretary of the Interior, instead of the President, designated an "acting" bureau director: USFWS Press Release of 6/5/2017: "Secretary Ryan Zinke Appoints Utah's Greg Sheehan as the Deputy Director of the U.S. Fish and Wildlife Service," at: https://www.doi.gov/pressreleases/secretary-ryan-zinke-appoints-utahs-greg-sheehan-deputy-director-us-fish-and-wildlife; and NPS Press Release, 1/24/18, "Secretary Zinke Announces Changes in National Park Service Leadership," at: https://www.nps.gov/orgs/1207/01-24-2018-leadership.htm#:~:text=Secretary%20Zinke%20Announces%20Changes%20in%20National%20Park%20Service%20Leadership,-Michael%20T.%20(&text=WASHINGTON%20%E2%80%93%20Today%2C%20U.S.%20Secretary%20of,he%20has%20selected%20Michael%20T.&text=As%20Yosemite%20National%20Park%20superintendent,and%20most%20iconic%20national%20parks.
See Bullock v. United States BLM, cited above in note 4 and, L.M.-M. v. Kenneth T. Cuccinelli II, 442 F. Supp. 3d 1 (D.D.C. 2020).
PEER Press Release, Nov. 20. 2019, regarding Andrea Travnicek, whose title then was Principal Deputy Assistant Secretary for Fish and Wildlife and Parks, "Interior Department International Travel Illegal – Unauthorized Official Okayed Trips Contrary to Statute," at: https://peer.org/interior-department-international-travel-illegal/.
---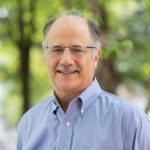 Peter Jenkins is PEER's Senior Counsel.