The U.S. Lags Way Behind Other Countries in Banning Harmful Pesticides  
Paraquat, one of the most acutely deadly herbicides on the market, has been banned or phased out in dozens of countries, as have many pesticides. But it continues to be used in the U.S. 
Think our pesticide laws keep us safe? Think again. 
Studies confirm the serious impacts of some commonly used agricultural pesticides on the environment and health, especially of vulnerable groups like children. Some U.S. states are taking action on these. For example, three have banned or are phasing out the much-discussed chlorpyrifos. But on the federal level, regulators continue to allow the use of harmful pesticides banned elsewhere. 
A study by Nathan Donley of the Center for Biological Diversity throws these differences into high relief. It looked at the U.S. and three of the other largest agricultural producers and users of agricultural pesticides – the European Union, Brazil and China. The study found that many agricultural pesticides banned or being phased out in those countries/regions are still widely used in the U.S., to the tune of tens to hundreds of millions of pounds used here in 2016 alone.  
Of the 25 pesticides used most frequently in the U.S., 10 are banned in at least one of the other three countries/regions. Two – paraquat and phorate – are banned or being phased out in all three of the others, while still used in the U.S. Pesticides that have been banned in the European Union – which takes a more precautionary approach to regulating pesticides and other toxic chemicals – constitute more than one-quarter of all agricultural pesticide use in the U.S., the Donley study says. 
The U.S. Environmental Protection Agency, he concludes, "has all but abandoned its use of non-voluntary cancellations in recent years."  
This matters for many reasons. Numerous studies have linked in utero exposure to chlorpyrifos– an insecticide applied to a range of crops in the U.S. but banned in the European Union – with smaller infant size, developmental delays, and lower IQ levels. Dr. Leonardo Trasande of New York University's medical school estimates that American children born in 2010 lost 1.8 million IQ points, and that 7,500 children's IQs fell into the intellectual disability range in that cohort, due to prenatal exposures to organophosphate pesticides, a group that includes chlorpyrifos.  
IQ loss has significant costs in lost productivity and increased need for special education services. Trasande estimates tens of billions of dollars in annual costs due to IQ point loss if exposure to chlorpyrifos continues at current levels.  
The United States' continued use of very harmful pesticides also raises concerns about antibiotic resistance. Donley's study says that two of the 13 pesticides that are banned by at least two of the three other nations/regions, but used in the U.S., are critical for medicine. Using them in agriculture can contribute to development of antibiotic-resistant bacteria that can spread to humans.  
Pesticides' impacts on the environment can include soil, water, and air contamination and harm to beneficial insects and birds. Organophosphate pesticides also likely harm numerous species protected by the Endangered Species Act. The herbicide dicamba can drift for long distances and has contaminated crops on organic farms.
The EPA announced a ban on chlorpyrifos in 2015, but it was reversed by the Trump administration, illustrating both the influence of politics in this arena of policymaking and the difficulty of banning a pesticide under the main pesticide law, the Federal Insecticide, Fungicide, and Rodenticide Act (FIFRA). Under FIFRA, the manufacturer can appeal a cancellation decision to an appeals board, at which the EPA must consider restricting use of the pesticide rather than cancelling it and must take into account impacts on the agricultural economy, according to Donley.  
A regulatory fix is needed.  
A bill sponsored by Sen. Tom Udall and Rep. Joe Neguse, the Protect America's Children from Toxic Pesticides Act of 2020, would ban organophosphate insecticides, neonicotinoid insecticides – which contribute to pollinator collapse – and paraquat. It would stop use of pesticides found unsafe by Canada or the European Union until they are fully vetted by EPA. And it would help keep dangerous pesticides from the market in the first place, for example, by closing loopholes for emergency exemptions and temporary registrations.  
The bottom line: We can't afford these toxins' costs to health, productivity, and the environment. Instead of lagging behind other countries in this realm, we need to catch up, through updates to laws and a political commitment to getting rid of the worst offenders.  
---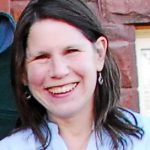 Susan Kaplan is a Guest Contributor. She is an environmental lawyer, professor and writer.