Wheeler Trashes Science on His Way Out the Door at EPA
EPA has just finalized a rule to get science out of the way of its work.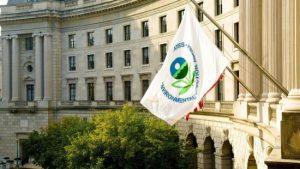 The plan, in the form of a final rulemaking, has the splashy title, "Strengthening Transparency in Regulatory Science." It would prohibit the use of many scientific studies where the underlying data cannot be made publicly available – even if it is the best available science. 
The public justification for the rule is based on a Trumpkin fantasy that there is a "deep state" at EPA that relies on bad science when making new rules. In reality, the rule is an attempt to restrict EPA's ability to rely on science when taking regulatory actions or making science-based decisions. It is the latest in a long list of parting favors to the chemical industry and other rapacious polluters who have faced mounting evidence that many of their activities have serious human health consequences. 
Under the rule, EPA could not rely on many important scientific studies, especially epidemiological studies, which use confidential human health data records because these records are not made public and are protected by privacy laws. EPA's goal is to devalue health-based research. It is a great way to give wealthy polluters what they want and destroy the scientific underpinnings of our environmental laws.  
The fossil fuel industry and the chemical industry pushed hard for this rule – they have been upset by health studies showing the negative health effects of air pollution and of chemicals like chloropyrifos, a toxic pesticide linked to neurological damage in children. Their goal is to make sure EPA doesn't have to consider health studies they don't like when making new rules. 
Hundreds of thousands of Americans have died during this pandemic. We are in the midst of a climate crises and witnessing the collapse of our world's biodiversity. New, toxic chemicals are being put on the market at a dizzying pace with few controls. Now, more than ever, we need high-quality, impartial decision-making on behalf of the health and safety of the American people. We can no longer afford anything less. 
Overturning this rule in Congress and the courts will be a priority of PEER and countless other organizations that want the best available science to inform the decisions our leaders make. 
---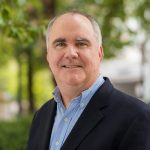 Tim Whitehouse is the Executive Director of PEER. Among other things, Tim formerly served as an EPA enforcement attorney.