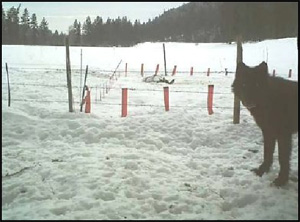 As gray wolves return to their native habitat, some livestock operators have voiced alarm. These concerns can be put to rest by effective non-lethal control programs.
In Washington State, for example, the Legislature launched an effort to better understand wolf-livestock interactions as well as the effectiveness of control techniques, under the auspices of Washington State University's Large Carnivore Conservation Laboratory. The resulting non-lethal control program is funded by the state Department of Fish and Wildlife in conjunction with the U.S. Forest Service and U.S. Fish & Wildlife Service. It assists ranchers in employing simple but effective measures to prevent livestock/wolf interactions.
And these methods work.
State-funded research concludes that "[i]mproving husbandry practices around wolf territories during high risk seasons is one of the leading factors in reducing wolf depredations."
Preliminary results in Washington show that:
Among ranchers participating in the cooperative avoidance efforts, less than 1% of their livestock losses were due to wolf depredations;
The majority of wolf packs in the state killed zero livestock;
Wolf livestock depredations appear to be rare and acute, with multiple depredations occurring in particular situations, such as when ranchers fail to follow recommended husbandry techniques.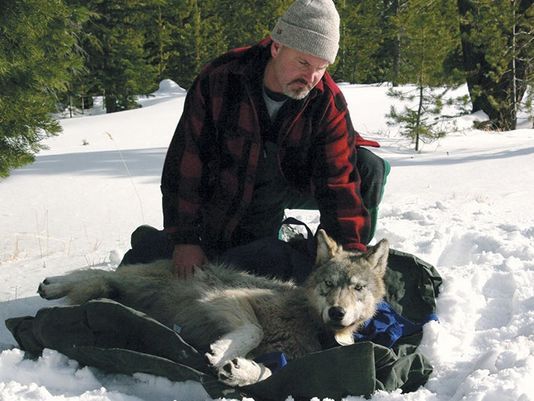 Non-lethal conflict avoidance is also safer for humans and livestock, as well as the wolves. Moreover, lethal control is not an effective long-term region wide solution to livestock depredation and has unwanted side-effects, such as increasing illegal poaching.
Researchers are learning more all the time, and the WSU Large Carnivore Conservation Laboratory is poised to publish a comprehensive study of eastern Washington wolf interactions since their re-entry to the state in 2009.
But this growing body of knowledge is in danger of being trumped by irrational hatred of the wolf and blanket opposition to their place in the natural order. Help support rationality in large carnivore recovery.