Dunn Landfill's Environmental Injustice
Dunn Landfill, located in Rensselaer, New York, has plagued its neighbors for years. The landfill impacts the residents of Rensselaer with problems like truck traffic, odor, dust and leachate containing toxic per- and polyfluoroalkyl substances (PFAS), which contaminate ground and surface water.
What is shocking is that Dunn Landfill is located near residential neighborhoods and is roughly 200 feet from a public school, housing pre-school through 12th grade. A regular weekday begins around 6:30AM, when dozens of trucks from seven different states find their way to the landfill. A recent decibel reading showed that the noise levels from the trucks was at 80-90 decibels, which continues throughout the day. This is the level at which sustained exposure may result in hearing loss. The smell of hydrogen sulfide gas pierces the nostrils and threatens the health of residents. Mounds of waste can be seen from across the river in the capital of Albany. The community of Rensselaer has been forced to accept these hazardous conditions in the heart of their city for too long.
Leachate is a huge problem at Dunn Landfill as well. Leachate includes any liquids that come into contact with the waste inside a landfill and it is a major source of PFAS contamination in drinking water. Landfills will place PFAS laden leachate into local water treatment plants that have no way to effectively remove PFAS or the leachate can contaminate ground and surface water. Dunn Landfill's leachate is discharged into New York State's Hudson River, a drinking water source for several environmental justice communities. As a result, the Hudson River and those that live near it are being poisoned by the introduction of PFAS into their water.
In December 2020, Dunn Landfill discharged 190,000 parts per trillion (ppt) of just PFOA (one out of the more than 9,000 known PFAS compounds). New York State's Drinking Water Standards for PFOA are 10ppt while the U.S. Environmental Protection Agency's lifetime health advisory for PFOA is 70ppt.
According to recent census data, 36.5% of residents of Rensselaer County live below the poverty line.  By definition, this means that Rensselaer County is a potential environmental justice area. Yet, the New York State Department of Environmental Conservation (DEC) has excluded Rensselaer County from being considered an environmental justice community leaving it without the added protections under New York State law. The residents of Rensselaer County, like many other environmental justice communities, are left to deal with the toxic effects of Dunn Landfill on their own. The placement of Dunn Landfill, and the continued failure of DEC to address the issues surrounding it, show that low-income and minority communities do not have access to the same environmental standards as their wealthy and white counterparts. This is unacceptable.
Because of the efforts of PEER, the Rensselaer Environmental Coalition, and other activists in Rensselaer County, DEC has taken the first step towards tackling the harmful effects of actions taken by surrounding landfills. DEC has decided to treat the renewal application of Dunn Landfill's Solid Waste Management Facility Permit as a new application. This means that the residents of Rensselaer will have a chance to provide public comments regarding Dunn Landfill's operations, including the Landfill's continued deposits of PFAS laden leachate into the Hudson River. But this is only the beginning, and DEC must continue to ensure the fair and meaningful treatment of all people, regardless of race, income, national origin or color, with respect to the development, implementation, and enforcement of environmental laws, regulations and policies.
PEER, with the help of the Rensselaer Environmental Coalition and other organizations in the area, is working to let DEC know that Rensselaer County requires their full attention and that Dunn Landfill, and other facilities like it, cannot be allowed to continue to operate.
---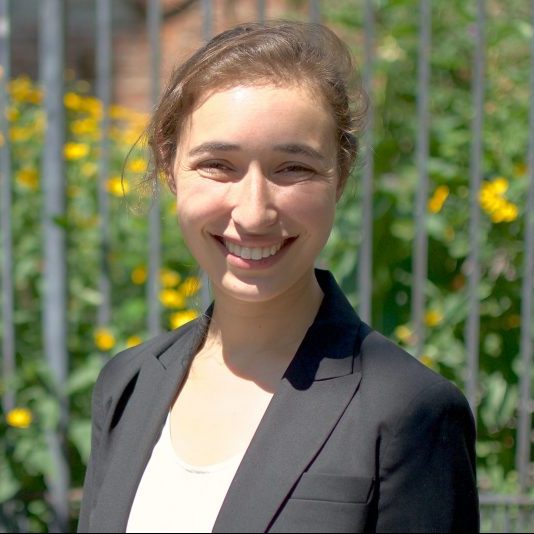 Monica Mercola is PEER's Legal Fellow.