Haaland's Bold Move Forward at Interior
On April 16, Secretary of the Interior Deb Haaland issued her first two secretarial orders. The first establishes a climate task force, coordinating the Department of the Interior efforts to address climate change. The second revokes a dozen orders issued by Secretary Haaland's administration's predecessors. These orders prioritize the Department's legal obligation to protect public health and natural resources and make science-based decisions.
As part of its "extraction at all costs agenda" favoring the oil and gas industry, the Trump administration lifted public health regulations on fracking and prioritized energy development in Alaska's pristine Arctic National Wildlife Refuge. Now we are witnessing the pivot to undo the Trump-era policies.
Sec. Haaland makes clear that the Department has a "mandate to act" and seems prepared to stop the fossil fuel madness and work to heal our degraded public lands. The most recent orders will treat oil and gas industry as another stakeholder in public lands but not one that is given special preferences. Now, timelines will allow agencies to have meaningful consultation with tribal nations; engage in thorough reviews of the environmental impacts of all major federal actions, such as fossil fuel leasing, and include analysis of indirect and cumulative effects, like the social cost of carbon; and there will be greater scrutiny of new coal leasing.
The U.S. government is the nation's largest landowner. Its portfolio, without Indian/indigenous lands, spans 640 million acres, about 28% of the 2.27 billion acres of land in the United States. With a climate and biotic crisis upon us, public lands play a crucial role in protecting biodiversity and mitigating climate change. Public lands must be transformed from carbon sources into sinks with the phasing out of fossil fuel operations and with the protection of habitat and habitat corridors, and better ranching, agricultural, and timber management practices.
Of this public land portfolio, 245 million acres of land in 12 states is managed by the Bureau of Land Management (BLM). In PEER's recent employee interview survey, current and former BLM staff made a number of recommendations that will be key to Haaland's work in shifting agency priorities. Employees called for the agency to:
Rebuild employee trust and morale
Improve staffing
Embrace stakeholder partnerships
Rely on science-based decisions
Build better management
Engage the public
These structural changes within the agency will further Secretary Haaland's goals of tackling the climate crisis and conservation. We must help support these goals and build the necessary foundations within the agency to protect our public lands.
---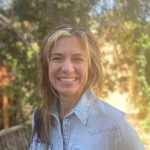 Chandra Rosenthal is the Director of PEER's Rocky Mountain Office located in Denver, CO.