The Chemistry Council's PFAS Disinformation Campaign
The American Chemistry Council (ACC) is no stranger to lying, misrepresenting the truth, and cravenly putting the profits of chemical companies above the health and safety of America's workers and families.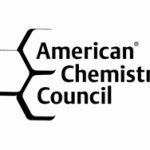 One of the ACC's current campaigns is to convince federal and state legislators to do as little as possible to address the growing toxic contamination crises caused by per- and polyfluoroalkyl substances (PFAS). If successful, the chemical companies represented by ACC can continue to use these toxic chemicals with little or no regulatory oversight and push cleanup costs for contamination crises onto state and local governments.
That's why PEER and nine other groups have written to Massachusetts State Senator Julian Cyr and Massachusetts Representative Kate Hogan to highlight the distortions put forth recently by ACC at a public hearing of the Massachusetts PFAS Interagency Task Force. The purpose of this hearing was to "define PFAS chemicals using their chemical composition, identify the origins and pathways of exposure to PFAS chemicals, and consider their presence in the environment."
Legislators and residents in Massachusetts have good reason to be concerned about PFAS. As The Boston Globe reports, public water sources supplying more than 10,000 people are required to test for a small number of the more than 9,000 PFAS. Results are in for about half of those communities, and 20% have come back with concentrations above new state regulations designed to protect public health.
What are PFAS, and why do we care what the ACC is telling legislators? PFAS are a class of chemicals that have valuable heat, stain and water-resistant qualities. Consequently, they are used in firefighting foams, non-stick coating, stain and water protection for fabrics, pesticides, artificial turf, and many other products and industrial processes.
PFAS have been around since the 1940s, but the number of PFAS and their uses have exploded in the past 10 years. PFAS are commercially attractive for use in manufacturing and in products because of the incredibly strong carbon-fluorine bond that forms the backbone of each molecule, giving them valuable heat-, stain- and water-resistant qualities. Health studies find these chemicals are associated with cancer, birth defects, developmental damage to infants, and impaired functioning of the liver, kidneys and immune system.
The main thrust of ACC's disinformation campaign is that PFAS should not be regulated as a class because they lack common physical, chemical, environmental and biological properties and that regulating PFAS will be detrimental to society. Check out our letter if you are interested in a detailed point-by-point rebuttal of the ACC disinformation campaign.
PEER is urging EPA to regulate PFAS as a class of chemicals and that PFAS only be allowed for essential uses. In addition, PEER has petitioned EPA to classify all forms of waste contaminated with PFAS as a hazardous waste under the Resource Conservation Recovery Act (RCRA) to safely manage the PFAS waste from the moment it is generated, while it is transported, treated or stored, until it is disposed.
---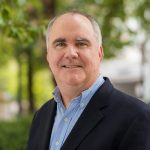 Tim Whitehouse is the Executive Director of PEER. Among other things, Tim formerly served as an EPA enforcement attorney.