Artificial Turf Spreads Like Weeds on Long Island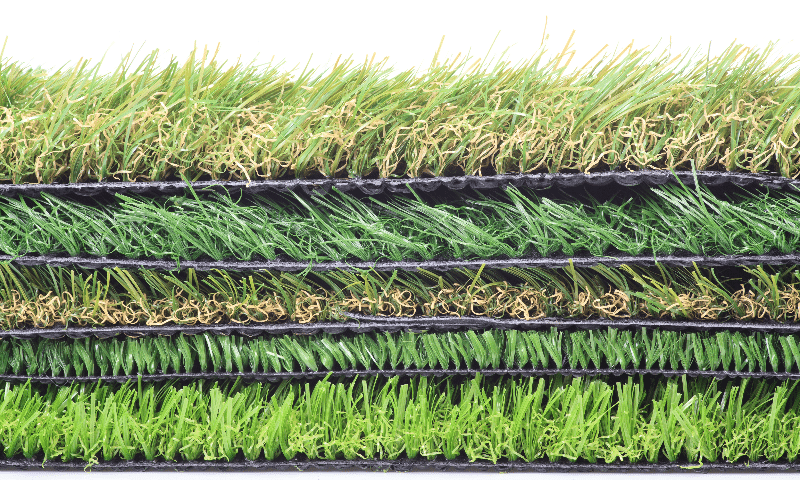 Despite known environmental harms, towns and businesses continue to install artificial turf fields at alarming rates. This is particularly concerning for residents in Long Island, New York, where contaminated runoff from the increasing number of artificial turf fields threatens drinking water and aquatic life.
Artificial turf manufacturers often claim that their products are "sustainable," "eco-friendly," or even "plant-based". This is just plain wrong. Artificial turf is terrible for the environment, the climate, and for the health of people and wildlife.
Here are a few reasons why:
Artificial turf harms local wildlife by blocking access to the soil beneath for burrowing insects, such as solitary bees, and the ground above for soil dwellers such as worms and small mammals.
Artificial turf is made of plastic, which is made from fossil fuels. The production of plastic and shipping of materials uses additional fossil fuels and emits more greenhouse gases.
Through physical and chemical degradation, the plastic blades and crumb rubber add to the growing microplastics problem.
Plastic and rubber's ability to absorb heat adds to higher daytime temperatures, reduced nighttime cooling, and requires irrigation to maintain playable conditions.
All brands of artificial turf tested contain per-and polyfluoroalkyl substances, or PFAS, a large class of chemicals nicknamed "forever chemicals" that are linked to cancer and other health problems.
Once a synthetic field needs to be replaced, which occurs every 8-10 years, the old turf is sent to a landfill, incinerated, or illegally dumped.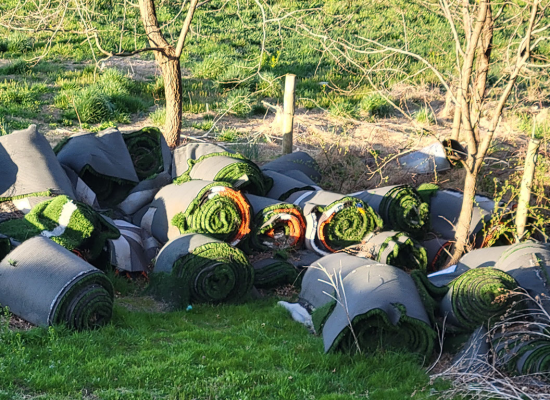 Because Long Island residents, businesses and agricultural community rely on a sole-source aquifer to meet their water needs, installing artificial turf on the island is an especially bad idea. New York Public Interest Research Group found that Long Island had the most detections of emerging contaminants found in drinking water in New York State. This aquifer supplies over 400 million gallons a day to over 2.8 million people in Nassau and Suffolk Counties. When Long Island's water gets contaminated, it is virtually impossible and expensive to clean up. Covering Long Island in artificial turf will make Long Island's drinking water problems much worse.
Unfortunately, artificial turf fields continue to be installed across Long Island, including in Massapequa, East Meadow, Lynbrook and elsewhere.
Slowing down the spread of artificial turf is a difficult task as turf manufacturers and their hired lobbyists and for-pay scientists actively work to greenwash this dangerous product. PEER continues to expose these issues and shine light on the environmental harms associated with artificial turf. To learn more about the dangers of artificial turf on Long Island, please view our webinar, The Problems with Artificial Turf, with Citizens Campaign for the environment.
---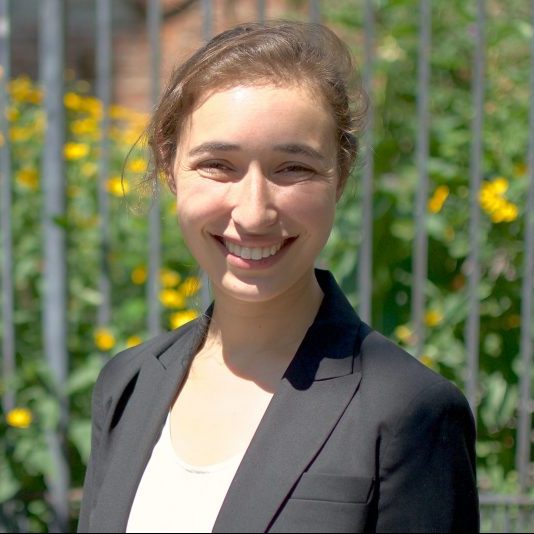 Monica Mercola is PEER's staff counsel.