Florida's Environment – A Native Floridian Perspective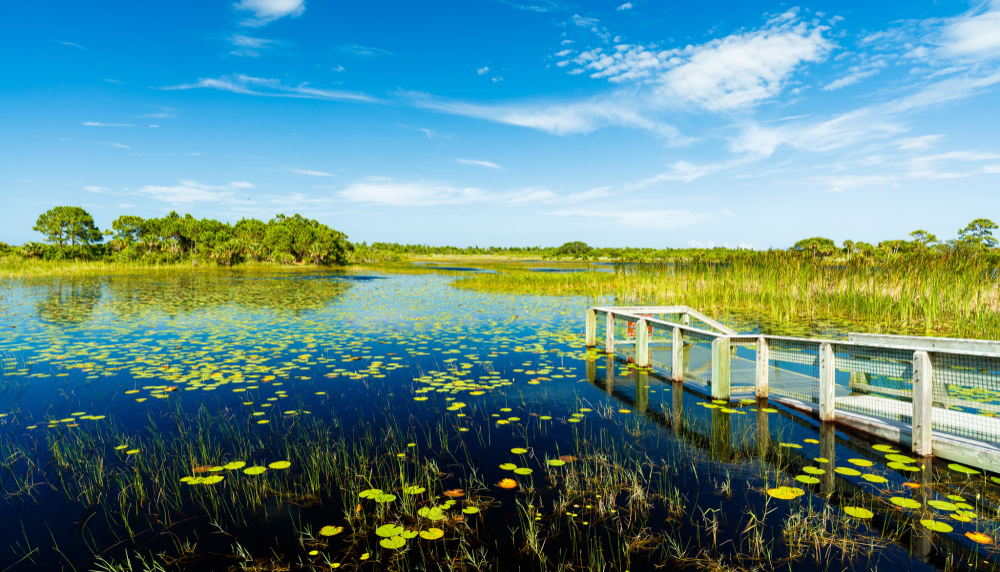 I was born and raised in South Florida where I grew an appreciation for nature and protecting water quality. I am currently a law student at Vermont Law and Graduate School studying environmental law hoping to preserve clean water and defend coastal communities from the disproportionate impacts of climate change. During my summer legal clerkship, I assisted in writing a report about environmental enforcement trends in Florida. That report found that in 2022 (the last year for which complete figures are available), the total number of enforcement actions taken by Florida's Department of Environmental Protection (DEP) was 59 percent below what they were in 2010 and has fallen in each of the last two years. While I was not surprised to see that Florida has been slacking with environmental enforcement measures, I found it shocking how much the native wildlife suffered because of the dwindling water quality protections across the state.
I researched various environmental issues affecting Florida that were not specifically addressed in the report that PEER published but illustrate how important it is for state and local governments to address climate change and water quality issues. I conducted research about harmful algal blooms (HABs) to see their influence in the Indian River Lagoon region's water quality. Unfortunately, the Indian River Lagoon is susceptible to sewage contamination and nutrient pollution which increase HAB growth. These HABs have led to massive die-offs of species including manatees because the algal growth kills the native seagrasses that they rely on to eat.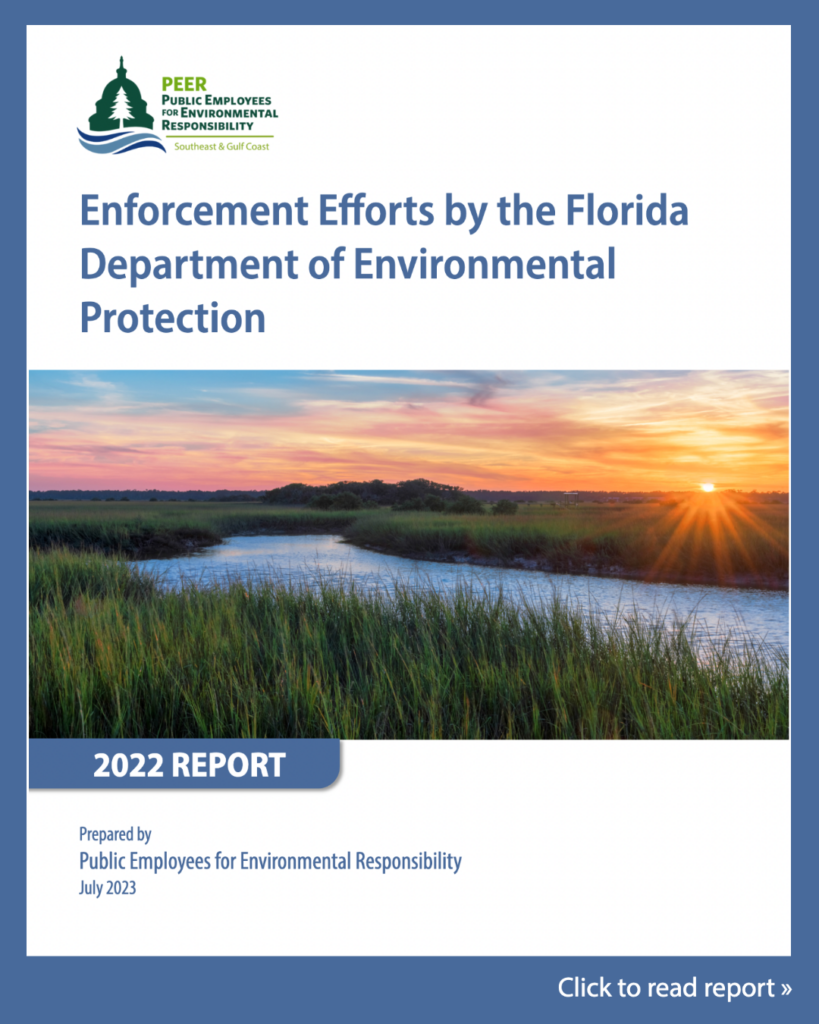 Over the past few years, Floridians have seen a drastic increase in disastrous hurricanes, storms, and floods hurting communities across the state. However, these consequences of climate change have disproportionately affected low-income communities and communities of color. Environmental justice is an important issue for me because I have seen firsthand how communities of color and low-income communities are vulnerable to natural disasters and have been priced out of their communities by land developers. Over the last five years, I have seen a huge increase in the housing development of South Florida as more out-of-staters move in which has disproportionately impacted communities of color across Florida. For example, Little Haiti is a community in South Florida built on land previously perceived as "undesirable" by land developers because the land is elevated and further away from the beachfront. However, rent rates have been skyrocketing in Little Haiti which has priced out many community members.
According to scientific projections, roughly "13 million people in the continental US could experience six feet of sea level rise by the year 2100. Of those 13 million, nearly 25% reside in the Miami-Dade and Broward counties of Florida." Therefore, it is important that the Florida legislature takes large steps to promote coastal resiliency and protect our waterways against pollution sources like sewage overflows. There must be more accountability for polluters and more protections put in place to ensure that communities of color and low-income communities are safeguarded against the impacts of climate change and are not priced out of their communities.
---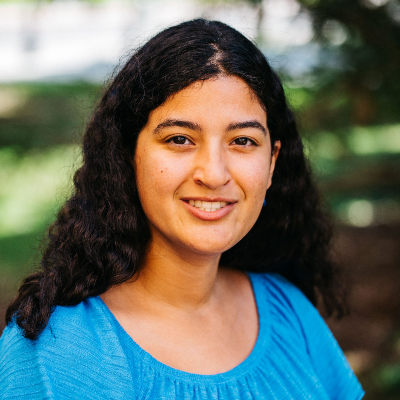 Natasha De La Cruz is a rising 3L student studying Environmental Law at Vermont Law and Graduate School (VLGS) where she serves as secretary of the Latinx-American & Caribbean Law Student Association (LALSA) and Student Ambassador.