Conservation Road Map Falls Short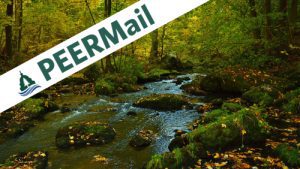 On January 27, 2021, President Biden issued an executive order committing his administration "to achieve the goal of conserving at least 30 percent of our lands and waters by 2030." That's an ambitious goal. The U.S. currently conserves around 26 percent of its coastal waters and about 12 percent of its land in a largely natural state, according to the U.S. Geological Survey.
The administration's target, often referred to as "30 by 30", is backed by conservationists and scientists who argue that reaching this goal is critical to fighting climate change and protecting the estimated one million species at risk of going extinct.
In a May 6 report entitled "Conserving and Restoring America the Beautiful," the administration put forth a preliminary report on how it plans to meet this goal. Unfortunately, the report falls short on providing a meaningful path forward. PEER Board member Rick Steiner notes that the report "concedes that it does not intend to protect more federal lands or waters itself, but instead will simply support 'voluntary' local efforts to 'conserve' working lands and waters."
Steiner points out that "local conservation efforts are essential, but alone cannot protect the large ecosystems necessary for habitat and biodiversity. For that, we need bold action at the federal level to establish new, large-scale, strongly protected national parks, wildlife refuges, and monuments, both onshore and offshore, and the Biden plan entirely omits this necessary component."
We agree. That's why we're working to support real efforts to strengthen federal conservation programs. Our proposals include increasing the amount of park wilderness in the National Park Service, implementing a green parks program that was abandoned under the Obama administration, reforming the BLM's grazing program, reining in destructive recreation on federal lands, and increasing the number of Marine Monuments.
Fighting climate change and the extinction crises requires more than voluntary local actions – they require these types of bold federal actions. We hope you will join us in making our vision a reality.
---
A PEER FOIA has revealed that Trump Appointee Katherine Lemos, who leads the U.S. Chemical Safety and Hazard Investigation Board (CSB), is running up large expenses while simultaneously limiting the powers of Biden appointees once they are confirmed. With no demonstrable impact on industrial safety, Lemos' new "Board Order" gives her sole authority over all CSB spending, budget preparation, and administrative functions. Read More»
PEER is formally asking EPA Administrator Michael Regan to implement the agency's recent emphasis on environmental justice to protect the people of one of the most disadvantaged areas in Colorado. EPA needs to intervene to fix an illegal air pollution permit affecting Commerce City, which is suffering from the illegal permitting of the Xcel Cherokee power station without required air modelling for its emissions. PEER is representing whistleblowers in the state air pollution division. Read More»