Dear Friends,
With the election results still coming in, we at PEER recognize that the most important thing to do at this time is to make sure every vote is counted, and there are no attempts to disrupt a peaceful transfer of power if the presidency changes.
That is why we are one of 25 organizations to join the Democracy Protection Initiative to support and protect employees who choose to blow the whistle on illegality and abuses of power aimed at undermining the election or sabotaging the peaceful transition of power. With Donald Trump claiming a premature victory and vote-counting challenges heading to the courts, we will work with our friends and allies to ensure every vote is counted and that election disputes are resolved in a nonpartisan manner.
We also know these past four years have been difficult times for public servants working in the government. In the coming months, we expect things to worsen as the administration takes further steps to politicize the civil service and roll back and sabotage environmental and public health protections. This administration is very determined to impose its will on the country, and this election dispute will allow them to do this without attracting much attention. That is why PEER's highly skilled attorneys are ready to step in to stop government abuses of power, both to protect public employees and the environment.
Although these are unsettling times, poll after poll shows Americans care about issues such as the environment, climate change and clean water, and that they value the work of public servants. That gives us hope and drives our work to stand up for our democracy and the planet we inhabit. Stay tuned in the days ahead. We will continue to update you on our work and how you can help.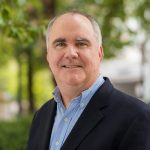 Sincerely,
Tim Whitehouse
Executive Director