If You Had Any Decency, You'd Resign

 
Following the Trump-inspired mob takeover of the U.S. Capitol, a growing parade of high-ranking Trump officials have resigned. Within 24 hours, Transportation Secretary Elaine Chao, Mick Mulvaney, special envoy to Northern Ireland and Trump's former acting chief of staff, deputy press secretary Sarah Matthews, deputy national security adviser Matthew Pottinger, and John Costello, deputy assistant secretary of Commerce for intelligence and security, walked out the door, citing Trump's role in the takeover.
Heck, even Melania Trump's chief of staff, Stephanie Grisham, and Education Secretary Betsy DeVos quit.
Mulvaney predicted "I wouldn't be surprised to see more of my friends resign over the course of the next 24 to 48 hours."
We'll see.
Some won't be resigning, however. EPA Administrator Andrew Wheeler (while on a junket to Costa Rica to discuss marine litter) issued a statement that bravely condemned violence but cravenly did not mention Trump or his role fomenting the riot. Instead, he declared –
"My intention is to continue to honor the mission of the Agency, to protect public health and the environment, until January 20th in order to provide as smooth a transition for the Agency as possible."
Wow. Do you think the Biden team would really miss Andy?
Rather than helping facilitate a smooth transition, in fact, Wheeler is spending his final hours in office issuing rules crippling EPA's ability to fulfill its public health mission – and then bragging that his last-minute monkeywrenching will be hard to reverse.
Another charter member of the Trump Toady Caucus, Interior Secretary David Bernhardt is also devoting his remaining days to finalizing rules that authorize the industrial massacre of migratory birds and otherwise tainting the web of planetary life.
No, we cannot expect a shred of decency from the dangerous sycophants who enabled what the world just witnessed. Fortunately, they will very soon be gone – back to their industry lawyer/lobbyist lairs – hopefully, to never to darken the hallways of public service again.
---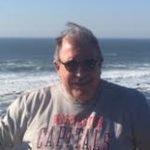 Jeff Ruch is the Director of PEER's Pacific office, having formerly served 22 years as the Executive Director of PEER.