Republished with permission by Common Dreams
Reversing Scientific Integrity's Race to the Bottom
From COVID-19 to climate change, and toxic chemicals to endangered species, the health of this nation and our ecosystem depends on scientists being able to "think, research, and speak freely" in both Democratic and Republican administrations.
President Biden's recent order for federal agencies to conduct a sweeping review of the massive sidelining, censoring and ignoring of science by the Trump administration is an important step in reversing the Trump administration's war on public health and environmental protections.
Biden's announcement follows a January executive order on scientific integrity, laying out a year-long process for federal agencies to adopt and tackle the suppression of science in the federal government by adopting new scientific integrity policies. As part of his order, Biden pledged to "protect scientists from political interference and ensure they can think, research, and speak freely to provide valuable information and insights to the American people."
Trump's unrelenting attacks on scientists have had deadly consequences, most notably seen in the nation's response to the COVID-19 pandemic. Recently, Robert Redfield, the former head of the Centers for Disease Prevention and Control, told CNN's Sanjay Gupta that the Trump administration pressured him to alter the nation's weekly Morbidity and Mortality Weekly Report. Testing czar Brett Giroir, a Navy admiral, said the administration lied about testing availability. Former coronavirus response coordinator, Deborah Birx, told Gupta that most coronavirus deaths in the U.S. after the first 100,000 could have been prevented.
Instead, the nation has surpassed 567,000 deaths and is on the verge of a fourth surge. Daily cases have climbed back to 74,000 on April 15th. That is seven times the 10,000 daily level recommended by Anthony Fauci, the nation's top infectious diseases expert, as the level at which it would be safe to consider easing restrictions.
With the University of Washington's Institute of Health Metrics and Evaluation predicting 679,000 deaths by August if people increase activities with relaxed restrictions, it is sensible and vital that Biden's first priority is to persuade the nation to follow the science on the coronavirus. At the same time, Biden must do more than blame the Trump administration. It must develop policies that recognize that the suppression of science has always been a bi-partisan problem.
One major concern is the Department of Agriculture, where Biden returned Tom Vilsack to the same post he held under the Obama administration. Public Employees for Environmental Responsibility has charted widespread interference with science during Vilsack's first stint, clearly on behalf of pesticide makers and other agricultural polluters.
The most notorious incident was when whistleblower Jonathan Lundgren was punished for his research tying the mortality of bee and butterfly pollinators to pesticides, and other findings that pesticides did not increase soybean yields. More than 120 USDA scientists told the agency's inspector general that their research had "been altered or suppressed for reasons other than technical merit."
There are also questions as to how robust the Biden administration will be on assessing the safety of chemicals and pesticides, where the EPA's capture by industry has been the norm for decades. This is the result of the influence of industry lobbyists and a very active "revolving door," where individuals move between working for the EPA and industry. Given this influence, it should come as no surprise that researchers have identified that the United States was using tens to hundreds of millions of pounds of pesticides in 2016 that had been banned or phased out in the European Union, China and Brazil because of health and environmental concerns.
This dominance by industry in EPA's chemicals programs has led to a schism between career scientists and managers. In EPA's most recent employee survey, an astounding 43% of the respondents in the Office of Pollution Prevention and Toxics answered negatively to the following statement: "I can disclose a suspected violation of any law, rule or regulation without fear of reprisal."
President Biden was right to require federal agencies to develop new scientific integrity policies. These policies, first developed under the Obama administration, were supposed to safeguard scientific work within federal agencies by forbidding the political manipulation of science, ensuring transparency of decision-making, and protecting scientific whistleblowers. However, they proved to be so weak that the Trump administration did not need to roll them back, as they fulfilled Trump's anti-science agenda.
To succeed this time around, the Biden administration will need to ensure that these new policies have a number of key provisions, including:
Explicitly prohibiting politically motivated suppression and alteration of scientific work;
Employing clear procedures and follow-through for misconduct investigations.
Providing strong protection for scientists who file misconduct complaints or participate in investigations.
Penalizing managers who illegally punish whistleblowers.
Ensuring supervisors are not evaluating the scientific integrity complaints of their subordinates.
Allowing scientists to publish and lecture in their fields without prior approval, with very limited exceptions.
The administration will also need to urge Congress to pass a law allowing for the discipline of political appointees. Even though political appointees are a major source of scientific misconduct, there is no process for disciplining them via a "personnel action," such as a reprimand or suspension for violating scientific integrity.
President Biden's promise to support scientific integrity in the federal government is a welcome change from the Trump administration. Trump gave Biden both a low bar for improvement and a high task of drawing the brightest line ever known between science and industrial and political influence. From COVID-19 to climate change, and toxic chemicals to endangered species, the health of this nation and our ecosystem depends on scientists being able to "think, research, and speak freely" in both Democratic and Republican administrations.
---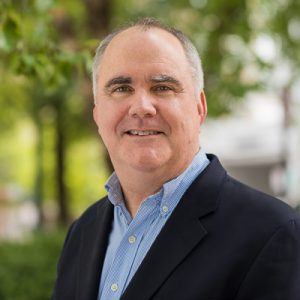 Tim Whitehouse is the Executive Director of PEER. Among other things, Tim formerly served as an EPA enforcement attorney.