Another Litmus Test for EPA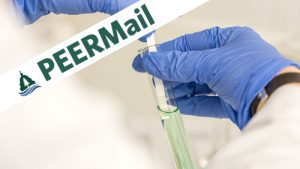 The expert whom the U.S. EPA recruited in 2015 to enhance children's health is having a whistleblower hearing this week before the Merit Systems Protection Board. The Trump Administration removed Dr. Ruth Etzel as Director of EPA's Office of Children's Health Protection in 2019 and fabricated complaints about her leadership after she repeatedly spoke out about the agency's failure to protect children's health from lead and other environmental pollutants.
The Biden administration has said it wants to reset the tone with the federal workforce and focus on empowering—not targeting—career civil servants. Indeed, many of the Biden administration's policy goals depend on an independent, stable, and diverse scientific workforce. Yet, EPA management has also said it wants to look forward and not backward on scientific integrity issues.
After years of EPA mismanagement and retaliation against employees, the Etzel case is shaping up to be a litmus test for whether the new EPA leadership has the political courage to re-empower the scientists sidelined under the Trump administration. Without such actions, the quality and independence of our civil service will continue to erode under the Biden administration.
Our goal is to make sure the Biden administration empowers all employees, including those targeted during the Trump era, like Dr. Etzel. We hope you can help us in this effort.
---
PEER is calling on the National Park Service to address overcrowding at our national parks, which have continued to see record high numbers of visitors. While every park is statutorily mandated to have a current general management plan to allow the public to weigh in on park planning, the Park Service has ignored its statutory obligations and claimed that the statute is obsolete. Read More» 
PEER is suing the National Park Service over its flawed e-bike policy – the agency failed to conduct an environmental review of e-bikes, as required by law. Despite failing to provide research on a host of issues surrounding e-bikes, the agency is now requiring park superintendents to decide whether to allow e-bikes on trails by September 28th. Read more» 
Have you registered for our webinar on September 22nd at 1 pm EST, where we will examine whistleblower complaints against EPA's new chemicals program? If not, you can do so here. Register now»
If you missed our most recent webinar, Is Retail Energy Choice Working for U.S. Consumers?, you can watch it now. Watch now»