Are Wild Horses to Blame for Failing Rangeland Health?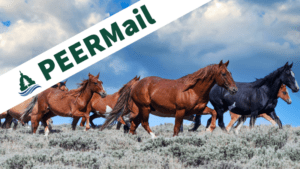 Many private ranchers blame wild horses for degrading public lands in the west, but what role do these animals play in harming the landscape? We decided to investigate this important question after the Bureau of Land Management (BLM) removed a record number of horses and burros from federally managed rangelands this year. 
In March 2022, PEER published BLM's rangeland health data that painted a bleak picture of the conditions of large swaths of land in the west. And, while horses do impact the land, our new report, Bureau of Land Management Land Health Status highlights BLM data that showcases the removal of wild horses while failing to address the main driver for degrading landscape health standards: overgrazing by domestic livestock.
BLM must address overgrazing on public lands, and our report provides concrete recommendations for the agency to act on. These lands provide essential habitat and water quality protections that are becoming more critical with climate change. Overgrazing destroys these land health values. With your help we are determined to make these recommendations a reality.
PEER volunteers Laurie Williams and Alan Zabel were presenters in the webinar, Carbon Offsets at COP: A poison pill for the planet, farmers, and communities. Williams and Zabel explained why carbon offsets are an inherently flawed mechanism damaging the integrity of California's climate program and outline successful alternatives to carbon offsets. See their presentation beginning at 28:32. Watch it here»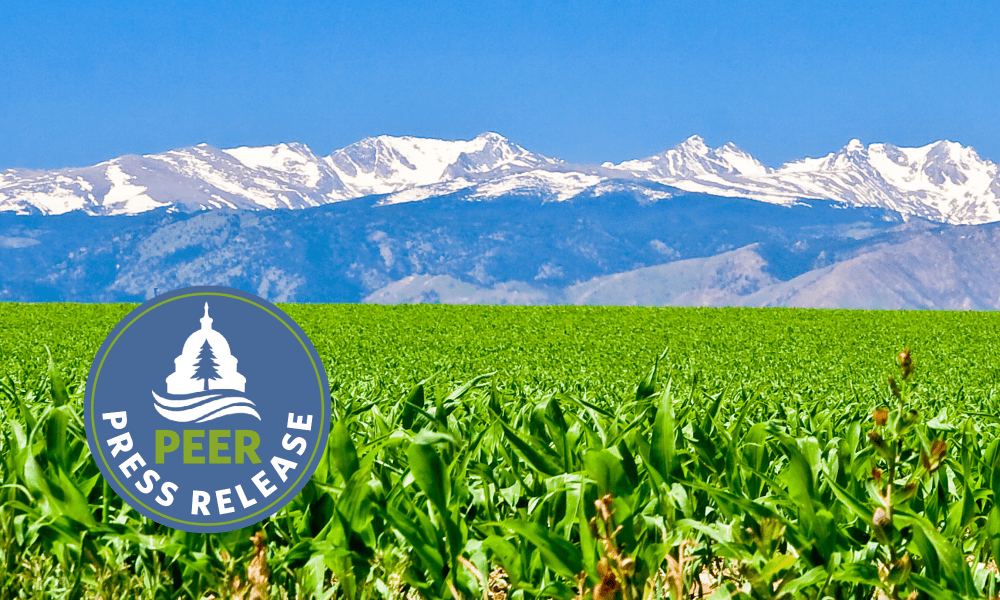 A coalition of groups led by PEER is urging Colorado to ban any pesticide containing PFAS after new research found disturbingly high levels of PFAS in widely used pesticides. Read More»