Jumping the Gun in East Palestine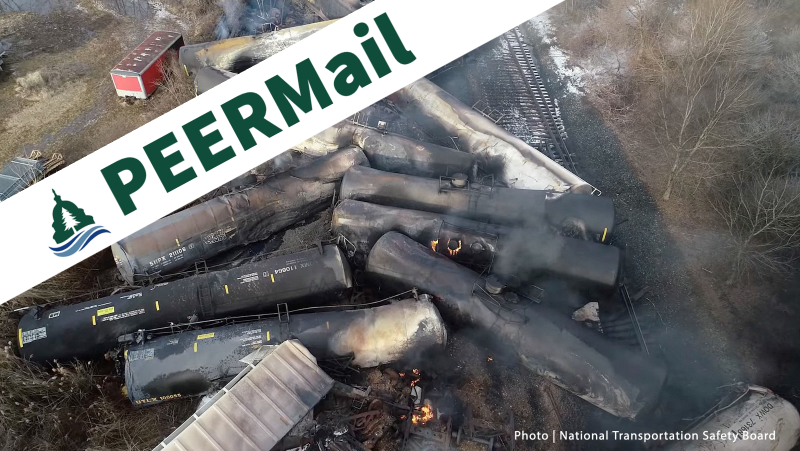 The explosion of a train carrying toxic chemicals in East Palestine, Ohio highlights the dangers of governments rushing to return to an air of normalcy after such a disaster without evaluating the full impacts of chemical exposure.
To recap: a train carrying hazardous materials like vinyl chloride and butyl acrylate derailed in East Palestine on February 3. This led to a fire that burned chemicals in derailed train cars. Authorities also initiated a controlled burn to prevent an explosion of chemicals on a rail car that did not derail.
On February 8, state officials and the U.S. EPA told evacuated residents it was safe to return home.
Here is the problem. EPA has conducted limited testing in limited locations for traces of the chemicals on the train and not for new compounds created by the fire or for the PFAS and other chemicals used to put out the fire. Residents have rightly complained about the lack of transparency by state and federal officials.
We will continue to watch this situation closely. Our experience representing whistleblowers after 9/11 and after oil spills and our work trying to strengthen government responses to industrial explosions, leaks, and other accidents illustrates why residents are right to be concerned.
Government agencies must do more to ascertain and minimize the health risks to those who live in East Palestine and not jump the gun declaring the area safe. That is a basic function of government that we are prepared to defend. We appreciate your support in this effort.
Defending Academic Freedom in New York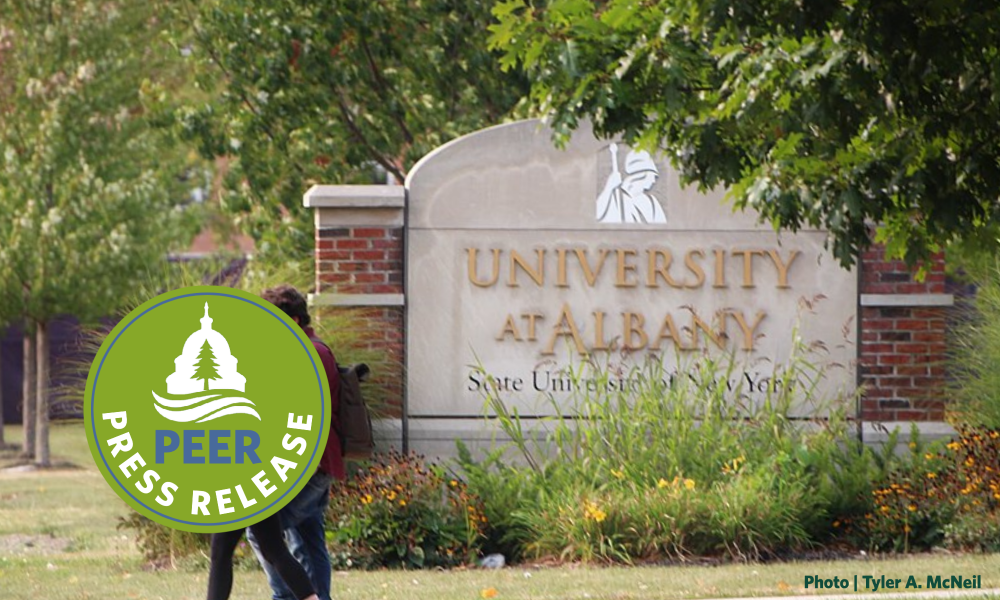 PEER has filed an academic complaint with the University Senate of the University at Albany on behalf of Dr. David Carpenter, one of the nation's most prominent public health specialists, in his effort to restore his full faculty privileges. Dr. Carpenter's work and testimony in lawsuits aiming to impose restrictions on human exposure to harmful chemicals and to compensate the injured have drawn the ire of the chemical industry, especially Monsanto, now owned by Bayer. Read More»
Mega Transmission Lines Threaten National Monument
PEER has released a survey showing that a transmission corridor through the Tule Springs National Monument in Nevada would likely destroy a trove of prehistoric fossils. The Department of the Interior is pushing this right-of-way, although Congress has authorized an alternative right-of-way that would not impact the monument. Read More»