Cautious Optimism for Biden's Climate Direction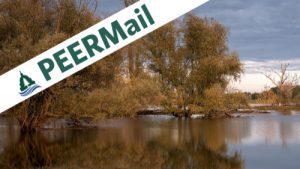 Last week, the Biden administration issued a sweeping set of executive orders to address climate change, environmental justice, public lands and scientific integrity in the coming years. These orders are an organizing call to support a rapid transition away from fossil fuels and increased protections for our communities, public lands and oceans.
Now the real work begins. There is already a huge backlash from the fossil fuel industry, climate deniers, anti-environmental groups, and those intent on weakening government, not to mention their allies in Congress.
With a slim control of the Senate and House, the administration's hopes of passing major climate legislation or energy sector regulation rest with elected officials, many of whom have long-standing political and financial ties to oil, gas and coal companies.
That is why we'll be working with our friends and allies to make sure this agenda doesn't stall. We have a lot of work to do.
We hope you'll join us in these efforts.
---
Two large timber sales in the Tongass National Forest were badly bungled, costing taxpayers millions of dollars, according to a U.S. Forest Service audit obtained via a lawsuit filed by PEER. The level of mismanagement casts a shadow on a Trump-hatched plan to expand timber operations in the Tongass, the largest temperate rainforest in the world and our largest national forest. read more »
As Secretary of Agriculture under Obama, Tom Vilsack routinely interfered with scientific work that big agriculture found bothersome. That is why PEER believes he should not be confirmed to the post under the Biden administration unless he pledges to implement significant safeguards for scientists. read more »
Over 40 percent of the energy in Maryland's clean energy program comes from dirty energy sources such as incineration, burning of biomass, and black liquor from the pulp and paper industry, according to a new report from PEER. PEER is calling on leaders to clean up the state's renewable energy program. read more »