Rangeland Health Means Fixing the BLM Grazing Program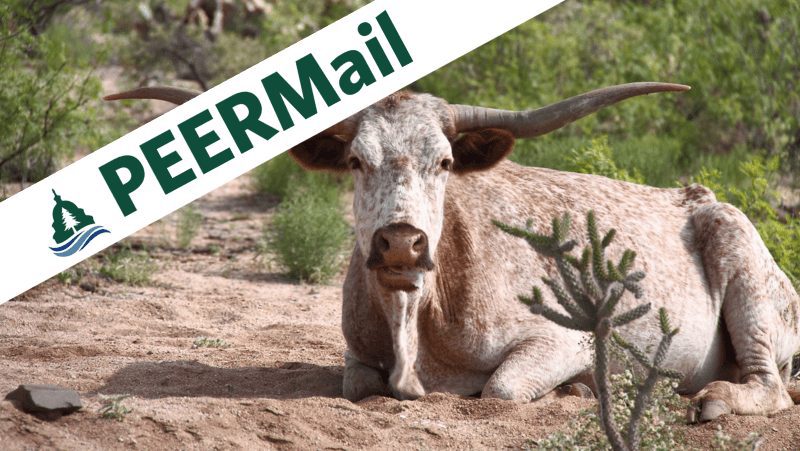 While the Biden administration renews emphasis on improving the conservation values of public lands, new data collected and analyzed by PEER paints a bleak picture of the conditions on a broad swath of public lands managed by the Bureau of Land Management.
The data reveal that 54 million acres of BLM's grazing allotments fail to meet the agency's "land-health standards." These standards define the minimum benchmarks land managers need to achieve and maintain for landscapes to function sustainably by measuring conditions such as soil health, water quality, plant species diversity and the quality of habitat.
The data also reveal that more than 50 percent of the BLM acres that failed land-health standards identified livestock grazing as a significant cause, and that BLM has yet to assess 27 percent of leased grazing allotments, or nearly 40 million acres.
Using this data, PEER created an interactive map contains BLM's most current land health standards status for 21,000 allotments containing 155,000,000 acres of public lands, and a number of useful GIS layers for visualization, exploration, exploratory analysis, and download.
In comments to the Department of the Interior, PEER stated that landscapes that fail to meet BLM's own minimum standards for ecological health or that have not been assessed cannot be considered conserved and should not be counted toward attainment of the administration's America the Beautiful initiative, which aims to have at least 30% of our lands and waters protected by 2030 (also known as "30×30").
This data and mapping project are part of a 20-year effort by PEER to expose BLM's failure to properly manage its commercial livestock program so as to please private interests. With much of the West entering severe drought conditions, the amount of livestock-induced landscape damage will significantly increase unless BLM dramatically improves the quality of its range management.
---
PEER is working with a coalition of 40 public health and community groups urging EPA to close a major gap in protection for Superfund, brownfield, and other toxic cleanups by requiring remediated sites to be safe for growing fruits and vegetables. Read More»
Florida manatees continue to die at record rates, according to the latest state figures. Why? Because unabated pollution in Florida waters continues to smother seagrasses, the manatees' major food source. This has resulted in an unprecedented number of these manatees starving to death. Read More»
PEER has filed an enforcement motion in the U.S. Court of Appeals seeking to suspend all overflights across national parks unless the FAA and the NPS finish air tour management plans by a court-imposed deadline of August 2022. Read More»