Stories on Scientific Integrity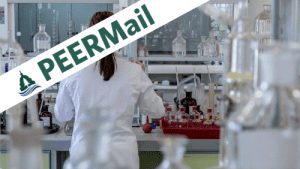 Back in February, we let you know that restoring scientific integrity in the federal government will be a key PEER priority in the coming year.
Last Thursday, we submitted to President Biden's newly convened Scientific Integrity Task Force examples of instances where scientific integrity policies were used to cover up rather than remedy misconduct. This will be the first of five sets of comments we will submit to the Task Force in the coming months.
Part of the Task Force's charge is to determine why the scientific integrity policies adopted under President Obama did not work, including "an analysis of any instances in which existing scientific integrity policies have not been followed or enforced." The Task Force plans to produce a report later this year and make recommendations on improving existing scientific integrity policies.
Unfortunately, the administration appears to be only interested in focusing on scientific integrity abuses under the Trump administration. In developing these comments, we use examples of abuses that occurred under both Democratic and Republican administrations and provide recommendations that would help prevent these violations from happening again.
Our clients' stories and experiences formed the backbone of these comments and will inform our future comments. If you have a story to share or would like more information about our scientific integrity effort, please don't hesitate to reach out to me. Your input is very important to us. I look forward to hearing from you soon.
And as always, thank you for supporting our work. Ensuring scientific integrity requires steadfast investigation, and your financial support makes this work possible. Give to PEER today.
---
PEER Welcomes New Development and Communications Director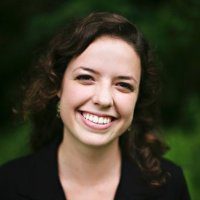 PEER is pleased to welcome Helen Pent Jenkins as its first Development and Communications Director. Helen brings more than ten years' professional development experience focused on conservation and the environment with the Nature Conservancy, Montana, and the Seattle Audubon Society. Helen will be focused on development planning, building the individual giving program, and working with the staff and board to engage new donors with the organization. Please feel free to reach out to Helen and say hello.
House Energy and Commerce Committee leaders from both parties have written to Katherine A. Lemos, Chairman of the Chemical Safety Board, expressing concerns about "issues that may be undermining the CSB's ability to protect American communities and workers." Last month, PEER released documents showing that Lemos has spent tens of thousands of taxpayer dollars on expenses relating to travel and furniture, among other costs, and that Lemos had acquired some significant new powers at the Board. Read the letter here.
Delray's troubled water utility suffered yet another blow when its deputy utilities manager surrendered his license because it was obtained under false pretenses, according to documents posted today by PEER. That action comes amid ongoing concern about the utility providing residents drinking water through lines cross-contaminated with reclaimed sewage water. Read More»