Sunshine Week: Not Letting Our Guard Down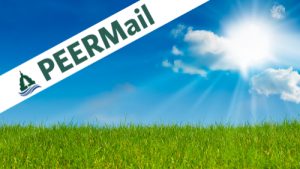 The fight for government transparency is reaffirmed each year during Sunshine Week, a national awareness week founded by the News Leaders Association and supported by civic groups throughout the country. As we mark Sunshine Week, the need to stand up against threats to our rights to government information has never been more apparent.
This week, we will be highlighting some of our work to improve government transparency, including:
Despite a change in administrations, the importance of this work will continue to grow as more and more elected officials wage well-organized attacks on science and the truth. That is why we really appreciate the spirit of Sunshine Week – it is a great time for all of us to reaffirm our commitment to transparency in government and remind people that we will not let our guard down on these important issues.
---
A new PEER investigation into Clearwater's sewage troubles has found that Florida's sparkling Gulf waters are increasingly choked with pollutants pumped from the city's wastewater treatment system. Despite routine noncompliance and hundreds of sewage overflows, PEER has found that there have been very few enforcement and remedial actions undertaken by Florida's Department of Environmental Protection (DEP). PEER is calling for DEP to take aggressive enforcement action when violations are observed. read more»
Support PEER and Look Good Doing it!
Please consider supporting PEER by buying a beautiful North Atlantic right whale T-Shirt with PEER's logo on it. PEER will receive $10 for every T-shirt you buy! Learn more about this critically endangered whale and why this mammal needs to be protected. Thank you for your support.